In de planning voor 2008.
Niels Post is beeldend kunstenaar en actief als mede-oprichter van Trendbeheer.com. Hij is opgeleid aan de AKI in Enschede en het San Francisco Art Institute. Zijn werk is wereldwijd te zien geweest op videofestivals, tentoonstellingen en als zelfinitiatief in de openbare ruimte. Spam, computer gegenereerde tekst die niemand wil maar die overal opduikt, vormt de laatste jaren het basismateriaal van zijn beroepspraktijk. Post gebruikt het voor interventies op leegstaande winkelramen, wandsculpturen en ruimtevullende installaties.
Related Articles
"I'm a twentyfive year subscriber to both Playboy and The New Yorker magazine." Dat zijn heel wat uren eenzaamheid op zoek naar een vrouw. (via Ignored Prayers)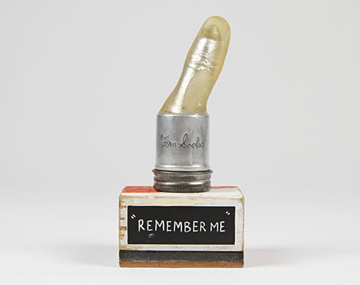 Apollo LEM, steel, plywood, electronics, tools, 2007. (incluis gefilmde maanlanding) Tomsachs.org
Muziek voor op een vrijdagmorgen. Voor de liefhebbers. Docu van Sogo Ishii van een trip naar Japan, 1986. Video na de klik.
Be the first to comment