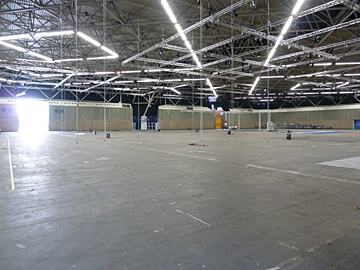 Een gezellige open atmosfeer
Stel je vraag aan onze verkoopmedewerkers: zij kennen de details van onze producten beter dan wie dan ook op Art Amsterdam.
De romanticus, de minimalist en iedereen die daartussen hangt, komt bij We Like Art aan zijn trekken.
Zowel op de We Like Art Lounge op Art Amsterdam als op de website welikeart.nl vind je inspirerende kunstwerken en product- en achtergrondinformatie.
Speelruimtes met en zonder toezicht, mogelijkheid om babyflesjes op te warmen in het restaurant, babyverzorgingsruimtes en speciale kindermenu's. Is er een betere manier om "kinderen welkom" te zeggen?
De prijs is nog maar het begin. We zetten een heleboel informatie online. Afmetingen, materialen, kleuren, stoffen, artikelnummers, waar je het product kan vinden enz.
De We Like Art Lounge, kunst van 100 tot 1500 euro:
"niemand hoeft met lege handen naar huis te gaan!"
welikeart.nl/category/art-amsterdam/
Meer dan 100 goede werken voorzien van overzichtelijke (prijs)informatie en verwijzingen naar de standnummers van de galeries. Ter plekke in de lounge kan de aankoop bezegeld worden.
Zoals:
Isabelle Wenzel, Flash #1, 2011
c-print op mdf
Formaat (lxb): 120 x 90 cm.
Oplage: 5
Prijs (incl. 19%): 1400
ASCHENBACH & HOFLAND GALLERIES
(Nog niet online op welikeart.nl, neem contact op met welikeart of Aschenbach & Hofland voor meer informatie.)
Jeroen Bosch, Circle of Love, 2011
Print Epson Stylus Photo P50 op Epson Premium Glossy 255 g/m met handgeplakte oranje zelfklever
Formaat (lxb): 21 x 29,7 cm.
Oplage: 10
Ingelijst in doos
Prijs (incl. 19%): 200
(Nog niet online op welikeart.nl, neem contact op met welikeart of Jeroen Bosch voor meer informatie.)
Zoals altijd geldt: die het eerst komt, het eerst maalt… Wees er op tijd bij. Kom naar Art Amsterdam, woensdag 11 tot en met zondag 15 mei.
"niemand hoeft met lege handen naar huis te gaan!"