Dulcidio Caldeira – Balões MTV
Soms is The Making Of indrukwekkender dan het resultaat.
"Popping 10 balloons per second."
Smaakmakend sinds jaar en dag: onafhankelijk kunstenaar, tentoonstellingmaker, trendbeheerder en oprichter art agent orange, artist run art agency. Eigen werk onder
jeroenbosch.com
Meer info zie
trendbeheer.com/jeroen-bosch
Related Articles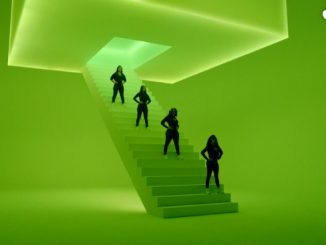 Dat is andere koek dan Nick & Simon. Wanneer je kunst ècht onder de aandacht van een groot publiek wil brengen zet je een rapkanon in. Na Jay Z en Abromovic is het nu de [Meer…]
"Sonic Youth musician and singer Kim Gordon discusses creating stories out of her record covers, the spirit of punk rock, and how art was woven into her youth growing up in Los Angeles […]" Youtu.be/dRKmCgZz0DE [Meer…]
In New York is er afgelopen jaar het een en ander aan galeries gesloten, James Kalm heeft er een paar op een rij gezet.
Be the first to comment