"Schoon schip. Alles moet weg!"
Wink van Kempen AKA The Lord Of The Things bewijst met zijn spetterende Super Sale dat niet alleen sex sells. As zaterdag en zondag met extragratis lekkere wijven achter de kassa.
TENT Rotterdam zaterdag en zondag 8 en 9 april.
Wat ze vroeger al niet verzonnen: mannen op de maan!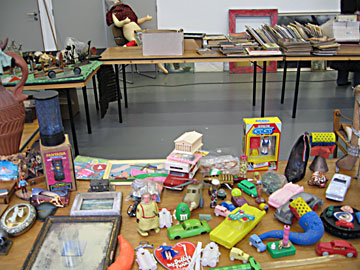 Voor elck wat wilsch