Neger met een strakke broek
Niels Post is beeldend kunstenaar en actief als mede-oprichter van Trendbeheer.com. Hij is opgeleid aan de AKI in Enschede en het San Francisco Art Institute. Zijn werk is wereldwijd te zien geweest op videofestivals, tentoonstellingen en als zelfinitiatief in de openbare ruimte. Spam, computer gegenereerde tekst die niemand wil maar die overal opduikt, vormt de laatste jaren het basismateriaal van zijn beroepspraktijk. Post gebruikt het voor interventies op leegstaande winkelramen, wandsculpturen en ruimtevullende installaties.
Related Articles
The Big Shave, 1967. Uit de oude doos, studentenfilm van de meester. Youtube.com/watch?v=83i8G6o0quc& (video na de klik)
a.k.a. the Love Rug Nerdy filmkomedie van Ken Hegan die het goed deed in het microcinema circuit van de jaren 90. Zelf zag ik 'm ooit op het Rough 'n' Ruined Festival in Amsterdam.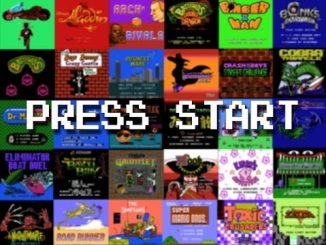 Alle Nintendo NES titelschermen in drie uur keurig achter elkaar van A tot en met Z. Ideaal voor feesten en partijen. Youtu.be/iOvaSOFLtJU (via Neatorama, video na de klik)
Be the first to comment