Foto update vanuit het altijd sympathieke Kiasma in Helsinki over de groesptentoonstelling Fluid Streets (nog tot 21 september a.s.) en werk uit de eigen collectie.
Jeppe Hein, Modified social benches #5, 2005.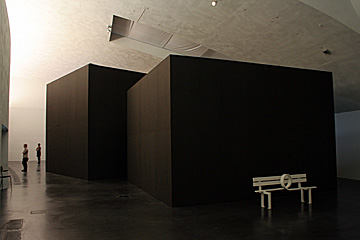 Pilar Albarracín, Viva España, 2004.
Lee Bul, Weep into stones…, 2005.
Ahmet Öğüt, School memory, 2008.
Jesper Just, No man is an island, 2002.
Vesa-Pekka Rannikko, Twice, 2008.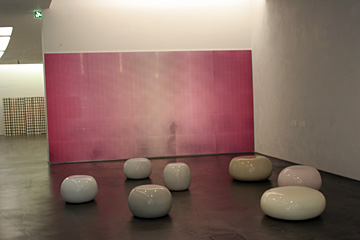 Jacob Dahlgren (aan de muur) en Matti Braun op de voorgrond.
Gerhard Richter, From the series color charts, 1974.
Jiri Geller, A hole in the sky, 2008.
Jiri Geller, Dunkelheit 5, 2007.
Jiri Geller, Fuck! I'm all shattered, 2008.