Een rondje Stedelijk met werk uit de collectie, gemeentelijke kunstaankopen, Afrikaanse fotografie en de gezelligste kunstprijs van Nederland.
(foto's Sannetje van Haarst)
De Vincent Award met genomineerden Francis Alÿs, Peter Friedl, Liam Gillick, Deimantas Narkevicius en Rebecca Warren.
Deimantas Narkevicius, The head, 2007.
Francis Alÿs, El gringo, 2003.
Francis Alÿs, Camguns, 2005-heden.
Rebecca Warren, We are dead I-VII, 2008.
Liam Gillick, Everything good goes, 2006.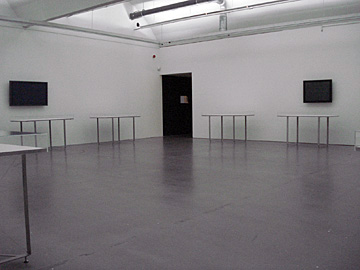 Publieksfavoriet Peter Friedl.
Wolfgang Tillmans maakte een keuze uit de collectie met als titel Tegenwoordigheid van geest.
Daan van Golden, Wit schilderij, 1966.
Aan de muur: Niele Toroni, Interventie, Penseelafdruk nr 50 met regelmatig interval (30 cm), 1987. Op de vloer: Werner Mantz, zonder titel, ca 1930. Daarin spiegelend: Gerry Schum, Identifications, Fernsehausstellung II, 1970.
Wolfgang Tillmans, Stedelijk room, 2008.
Hentie van der Merwe, Parade uniforms (1967-1990), 2002-2003.
Maakt deel uit van Snap Judgments, Nieuwe standpunten in hedendaagse Afrikaanse fotografie.
Tot slot wat foto's van Deep Screen – Art in Digital Culture: Voorstel tot Gemeentelijke Kunstaankopen 2008.
Gabriel Lester, Choreography, 2001-2007.
David Jablonowski
Roland Schimmel, Untitled, 2008.
Luna Maurer, Blue fungus, 2008.
Op de voorgrond Mark Bain, StrtEndTime, 2003.
Gert-Jan Prins, Break before make: the cavity version, 2008.