Meer dan driehonderd galeries uit vijfendertig landen gepropt in vierentwintig uur. Basel stad heb ik alleen vanuit buslijn 30 en trammetje 8 mogen zien. Om tien uur precies stond ik in een bescheiden rij voor de ingang van Art Basel. En wat vertel je dan over al die kunstenaars… Ongelooflijk veel moois gezien.
Alle kilometers op 1 dag is niet te doen. Complete overkill tot gevolg en op de knieën terug naar het hotel. Presentatie bij Annet Gelink is erg goed met fijn werk op de muur getekend door Carlos Amorales. Het live-teken feest van Rirkrit is interessant, maar ook heel erg aapjes kijken. Een eigen fotograaf maakt onafgebroken foto's van de toeschouwers, deze tekenaar/fotograaf laat het oog altijd op het eigen genre vallen. Jochen Lempert, met een combinatie van beiden, komt vers binnen op de favorietenlijst. Ingezoomde werken zijn een persoonlijke keus en ongetwijfeld maar een tiende van wat er te zien is. Veel te veel is er te zien dus groots scroll-festijn volgt…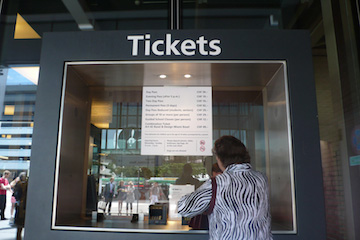 Twintig euro.
De goed geoliede informatiebalie.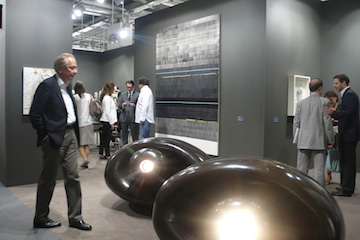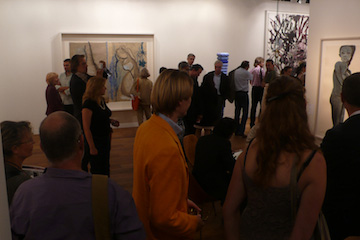 Marlene Dumas bij Hauser & Wirth.
Ook bij bij Hauser & Wirth, Ron Mueck.
New Art Centre
Modemeisje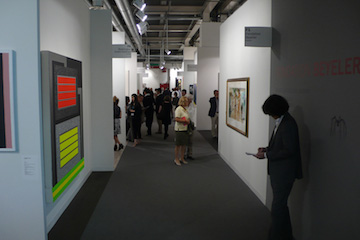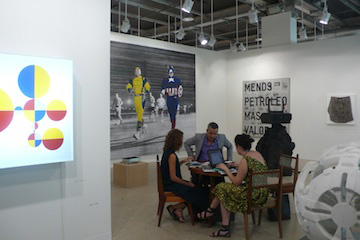 100 Tonson Gallery, Rirkrit live.
Andreas Slominski doet garagedeur.
Carlos Amorales bij Annet Gelink.
Marijke van Warmerdam
Annet Gelink
Art Unlimited
Bernardi Roig bij Bernd Klüser.
Bij Thomas Schulte.
Monica Bonvicini bij Max Hetzler.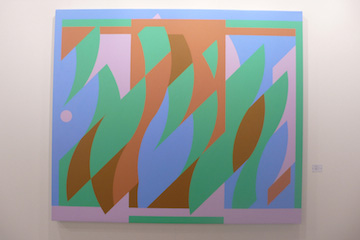 Philippe Cognée in drievoud apart te koop.
De marmeren Post is duidelijk niet uitverkocht in NY.
Een Picasso bij Mitchell-Innes and Nash.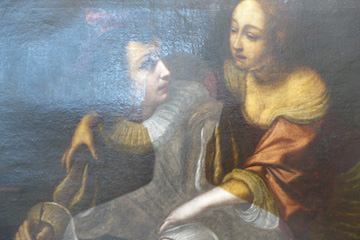 Fabrice Samyn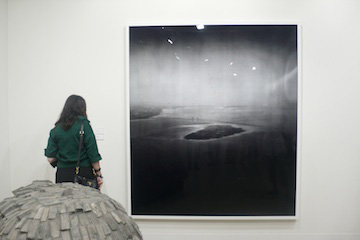 Fraenkel Gallery, Mel Bochner.
Francesco Genarri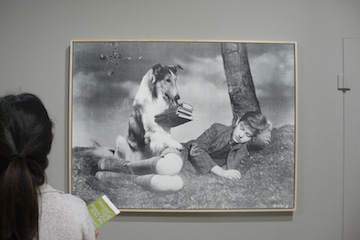 George Condo, lassie met boeken.
Gerard Byrne, detail.
Gezien bij Massimo de Carlo.
Met Rotterdamse Joep aan tafel.
Halverwege, tijd voor een biertje.
Nam June Paik bij Galerie Hans Mayer.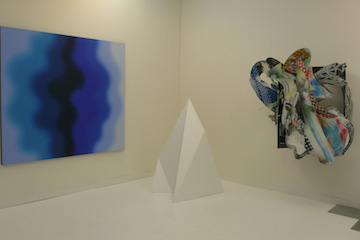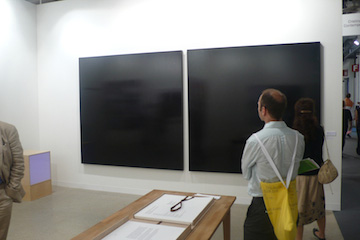 Hommage aan Bas Jan Ader.
Ja, ook hij was erbij.
Jack Pierson bij Cheim & Read.
Jochen Lempert bij Projecte SD.
Joep van Liefland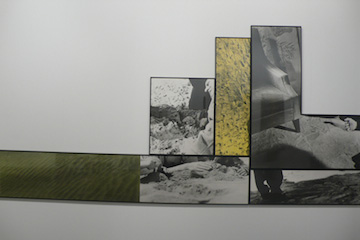 John Baldessari bij Margot Leavin.
John McCracken doet spiegelende stalen plaat bij Zwirner.
Jonathan Monk – fall
Karin Sander op de rug.
Keiichi Tanaami was er zelf ook.
Kicken Berlijn.
Kiki Smith bij Lelong.
Kiki Smith, detail.
Knap schilderwerk, maker vergeten.
Kris Martin op de foto.
Kris Martin
Magazzino
Mark Dion, mobiele wildernis met een wolf.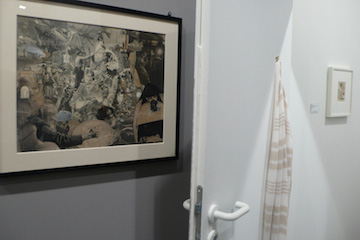 Memories of the future, geen idee, maar het spiegelde zo lekker.
Morris op links en de black shorts van Tillmans op rechts.
Natuurlijke handstand door Robert Kinmont.
Nog een Dumas ditmaal bij Zwirner.
Norbert Schwontkowski doet een Bosch.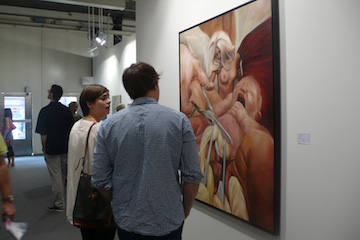 Oda Jaune bij Templon Parijs.
Ondertussen bij Peter Blum.
Allen Morris bij Peter Blum.
Pia Fries, detail.
Pierre Huyghe en de pinguin.
Rebecca Horn bij Pauli.
Richter, blutrot.
Rob Pruitt, panda beren met glitters.
Rui Toscano
S.a.l.e.s.
Schaftplein, worst.
Schaftplein, ijs.
Schaftplein, paella dames.
Schaftplein.
Seresa ook in roomwit.
Seresa, wat je voor die duizenden knaken krijgt.
Shirana Shahbazi bij Bob van Orsouw.
Sofia Hulten bij Konrad Fischer.
Sue Williams
Takashi Naraha en een muur.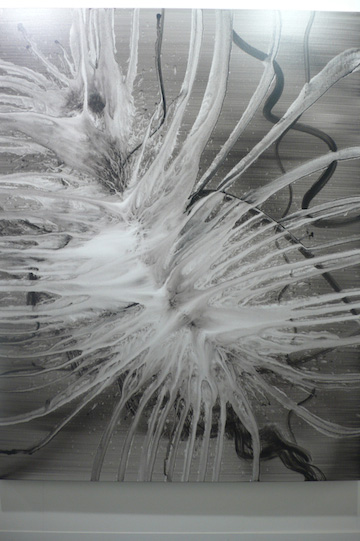 Tatjana Valsang bij Konrad Fischer">Konrad Fischer.
Thomas Bayrle
Verstopt in een hoekje, tekening van Goode.
Zero…
Hotel