Krijgt uw correspondent nu ook een boete?
Krap 24 uur in Londen. Wat rondlopen, werk afleveren, tentoonstelling bezoeken, HFA, ramen plakken en de dag zit er weer op.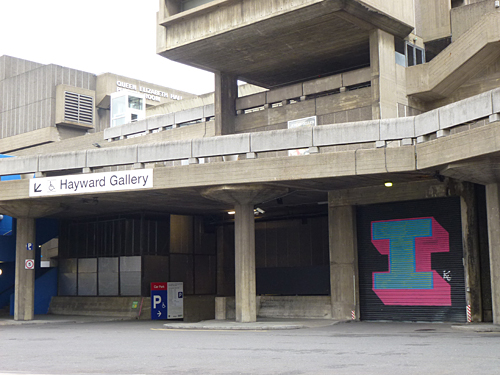 De Hayward Gallery met Eine op het laad- en losdek.
En een verdwaald gastatelier.
Van wat verderaf ligt er een boot op het dak.
Sociaal betrokken onderzoekskunst op zijn allerbest, Joy in People van Jeremy Deller.
De overenthousiaste portier gaat er eens goed voor staan.
Open bedroom.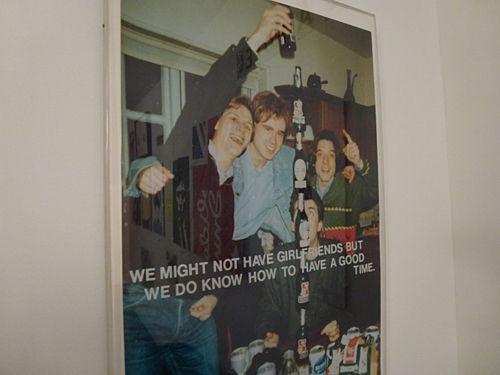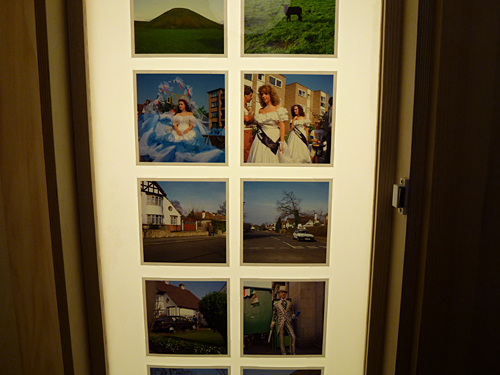 Beyond the white walls.
Valerie's Snackbar, onderdeel van Dellers Procession – Manchester International 2009.
Een van de hoogtepunten van het jaar. Zelfs de videowerken van een uur in een black cube (Battle of Orgreave) blijven overeind. Ook al val je er halverwege in, normaal het sein om te maken dat je weg komt, dan nog blijft het boeien (ik vergat zelfs een foto te klikken). Iedereen die er binnenkomt blijft minstens een half uur.
Nog t/m 13 mei a.s.
Elmgreen & Dragset, vorig jaar in de Onderzeebootloods stonden ze ook maar dan als pisbak.
Ook bij de Hayward, David Shrigley (t/m 13 mei a.s.).
De hele bovenverdieping vol blijkt wat veel van het goede, fotograferen streng verboden.
Meer dan voetbal.
Verkocht op de Re en keurig aan huis bezorgd, een gemaakt punt in de smaak 4527317.
Geen idee van wie maar welk een juweeltje aan de Thames.
Een uur voor sluitingstijd, dat gaat niet lukken, volgende keer.
Rijen dik.
Nieuwe dag, nieuwe kansen. Snelwandeling met de Happy Famous Artists.
(opklik voor groot)
En vlak voor de trein terug alles af, dank jullie wel HFA!
(laatste 4 foto's door Intelligensius Anarchus)