Waar waren we gebleven? De liefde van het vastgoed voor creatief beheer. Een wandeling door Amsterdam.
Typisch Amsterdamse rijmelarij kan ook op z'n engelands.
Even verderop popt Foam op.
(Noot:
In Foam zelf naast Bertien van Manen de topexpo The New York Times Magazine Photographs. Foto's horen in boekjes of op internet dat weet eenieder dat weet Foam ook: zo geprint en gehangen wordt er een drommels mooi verhaal verteld. Tijdschrift plus originele foto's plus negatieven – must see. Niets gefotografeerd evenwel. Te zien tot 30 mei. http://www.foam.org/foam-amsterdam/calendar/2012-exhibitions/the-ny-times-photographs)
Prints in oplage, veel wegwerpdesign en hier en daar een kunstwerk. Voelt goed. Lagere drempel kun je niet maken.
Scheltens / Abbenes nu in Jan Cunen oplage 15 slechts 650 euro
Roel de Boer
Incluis reclame voor de blockbusterprijswinnende fotografiebeurs unseen op de Westergasfabriek, gelijk met Art Amsterdam en een eindelijk openend Stedelijk.
Neem de roltrap naar een kleine bioscoop met nonstop oneminutes.
Jasper Groen kiekt youngsters: a portrait for breakfast.
Prachtig wegwerpdesign.
&Foam zit op de Vijzelstraat.
Door naar de Appel – eerdaags luisterrijk heropend door Hare Koninklijke Hoogheid Prinses Maxima der Nederlanden op verse lokatie in prachtpand aan de Prins Hendrikkade 142.
Ken je die van die drie artiesten in een bar?
Het geheim van een goede voorbereiding. je komt nog eens voor verrassingen te staan.
Ach was ik maar drie artiesten / dan ging ik samen naar een bar. Slempen.
Affijn, het staat er nochthans LUID en duidelijk: alleen des zaterdags een beetke open.
Politiekunst op straat: in de Pijp wordt gespoten. Overal vind je wachtmeester- en brigadierszaad. Het glibbert.
Nee, niet van de fiets stappen.
Wat wordt er toch een hoerige zooi gemaakt. My first fotoshop schildert ook nog eens lekker gemakkelijk over. Bij Reflex, de galerie waar Duran Duran nog eens een liedeke op gemaakt heeft.
Ren voor je leven ze spuiten weer zaad!
De Art Shop was geheel en al geblokeerd door een Zwarte Wagen. Jammer ze hebben er 50 kunstenaars in de collectie.
Een van de drie X'en die later nog in een zogeheten Amsterdammer paaltje verwerkt is.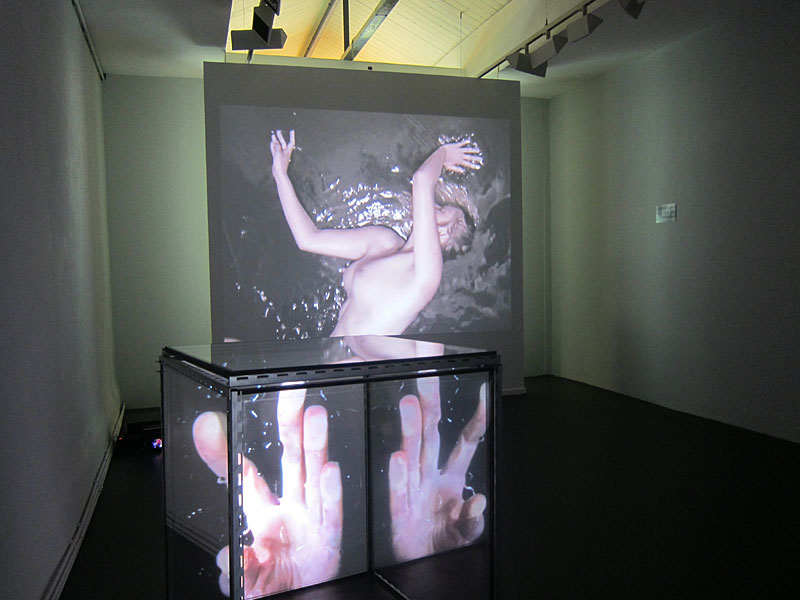 Bij Witzenhausen wonderlijk genoeg een prima installatie. Jolanda Jansen
Van Krimpen is back.
Vazen Made in China door Babs Haenen in prachtsetting Jan van der Ploeg.
Jan van der Ploeg knalt de decoratie voorbij.
Stigter is voor de verandering geheel en al gezellig gemaakt. Een black box in een white cube.
Übermuseaal uitgevoerde filmvertoningsdoos waarin Pareidolia van Saskia Olde Wolbers. Gelijkt wel animatie maar hé: "The videos are shot under water in handmade model sets that are dipped in paint to create unstable environments"
Is het nodig om zo omslachtig tot beeld dat lastig geanimeerd lijkt te komen, is het het gepreoccupeerde oog dat dingen nu eerst als kunstmatig ziet en belangrijker nog: is het nodig om de werkwijze te weten om deze films op merites te kunnen beoordelen?
Nog tot 29 mei, gaan zien.
dianastigter.nl/do.php?a=show_visitor_exhibitions&b=exhibition&id=105&back=current
Ook bij Annet Gelink video maar veel spannender, al loert daar de kunstenaarstruuk om de hoek: twee projecties van dezelfde maar uit ander standpunt gefilmde zich herhalende scenes, die je niet tegelijk kunt zien.
Kunstenaarstruuk, beproefd stijlmiddel, been there done that of niet: het werkt en beklijft. Meiro Koizumi Defect Vision nog tot 12 mei: gaan zien.
annetgelink.com/exhibitions/179/overview/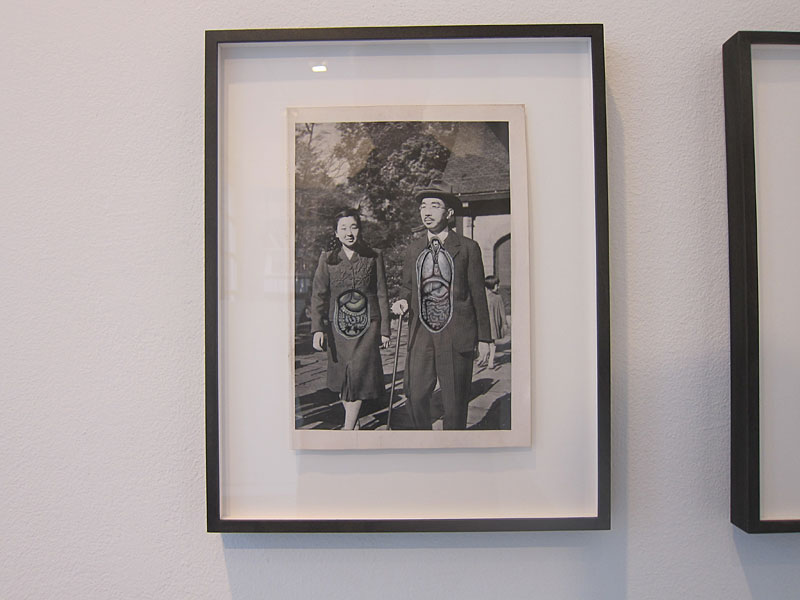 Daar gaat de keizer. Hij heeft zijn kleren aan.
Next: Ron Mandos, W139.
Previous: van Arti via Brakke Grond naar W139 naar Brakke Grond