NRC, NPS en de Filmkrant laten het volk de beste film ever kiezen en dan krijg je op 1 Lord Of The Rings. Terecht, want geen film heeft beter oog voor het gevoelsleven van de Ork en de trollenfauna komt in de internationale cinema al überhaupt nooit aan bod. Het volk vindt het allemaal prachtig want het duurt nog lekker lang ook.
Het volk heeft gesproken maar moet verder zijn mond houden. (Se7en op negen, tsk. Pirates of the C. in de top 250.)
Een objectieve top 10 waar minder discussie over mogelijk is vindt u op trendbeheer.
10 eXistenZ – David Cronenberg
9 Zivot je Lep – Boro Draskovic
8 The Missouri Breaks – Arthur Penn
7 Tonari No Totoro – Hayao Miyazaki
6 Flying High! – Abrahams / Zucker
Tower voice: Over.
Captain Oveur: Roger.
Roger Murdock: Huh?
Tower voice: Roger, over!
Roger Murdock: What?
Captain Oveur: Huh?
Victor Basta: Who?
5 Ben Hur – William Wyler
Charlton Heston op zoek naar een parkeerplaats in het oude Rome
4 The Big Lebowski – Joel Coen
3 The Longest Day – Annakin / Marton
2 Werckmeister Hármóniak – Béla Tarr
1 Andrei Rublev – Tarkovski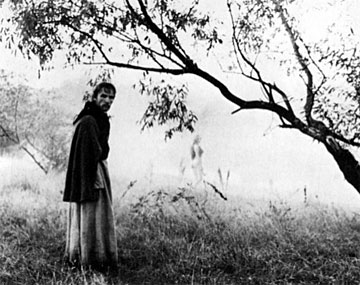 Op YouTube staat zolang als het duurt de geweldige openingsscene.