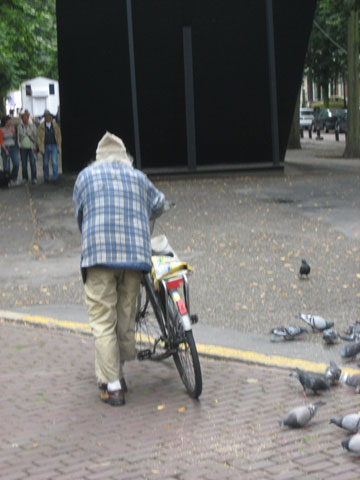 De Haagse fotograaf Gerard Fieret (1924-2009)  is vandaag overleden.
7 Comments
Dat hij moge ruste in Vrede.

The Netherlands has lost one of the most fascinating artist of our time, Gerard Fieret knew the best how to catch the pure sensual beauty of every women. I am most fortunate to have known him as a kind person,
My warmest sympathy to his family and friends.
Fieret will never die, and his beautiful images are forever…
Eyemazing Susan

het spijt me dat te lezen, zonder hem gekend te hebben heeft hij zeer bijgedragen aan de ontwikkeling van mijn ziel.
Meneer Fieret, bedankt.
Tudor

de duiven en ik zullen hem missen

Met Gerard menig uurtje in Pulchri doorgebracht. Was altijd gezellig met hem. Kon ook behoorlijk uithalen als hem iets niet zinde.
Ook leuke dingen van hem gekocht. Ik blijf er met plezier naar kijken.
Rust zacht Gerard.