One of these parties…
T/m 26 april a.s. in het ASÍ Art Museum in Reykjavík, een solo presentatie van Bjargey Ólafsdóttir.
Asi.is/desktopdefault.aspx/tabid-2/19_read-1597/
(een bericht van Annu Wilenius)
You have nice tits. –Do I?
Have you never thought that this could be dangerous?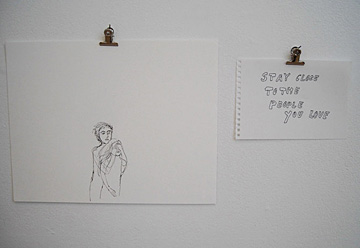 Stay close to the people you love.
And now what? Let's pretend.
No! You are lying.
Nonsense.
The secret of my beauty? I eat flowers for breakfast.
I will not make you happy – besides I'm hungry. Ok?