Gisteravond (vrijdag) de Version 09 openingsparty, het officiële startschot van 10 dagen gekkigheid in het Amerikaanse stadje C. Woensdag VHS en vanmiddag praten Kuster & Post werk, Trendbeheer en Rotterdam. Komt langs want leuk!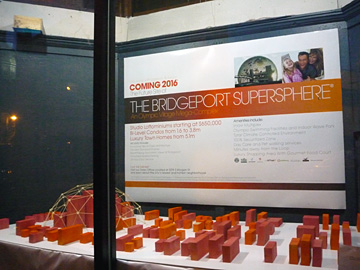 Edmar Marszewski blikt vooruit op de Olympische Spelen van 2016 en de goudmijn die de community of the future heet.
Wolkenkoning Jeremy Tubbs.
Daan Saampson (the hautain little prince).
Charles Vinz en Ilana Percher, South works think farm.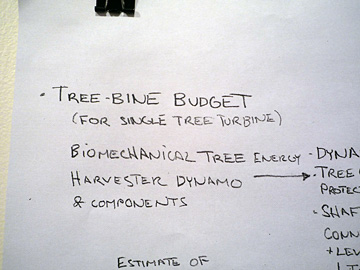 Ken Camden, Tree-bine.
Cole Robertson, Praxinoscope.
H. Mathis, Super secret art interaction.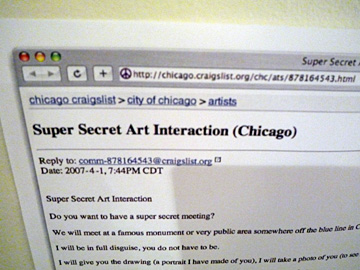 Edmar Marszewski
Aron Gent, A customer is not a cold statistic, they are flesh and blood, human beings with feelings and emotions like our own.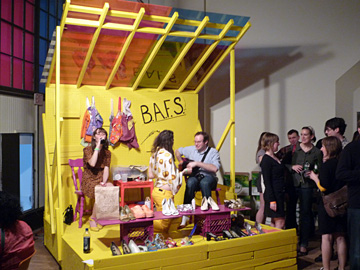 Chelsea Culp, Be anybody freedom shoes.
Marissa Perel, Workout Girl.
3 blije cholo's op een rij; Nick a.k.a. Cal, Aron Gent en Edmar Marszewski.
Hèt optreden van de avond, GA'AN. Inderdaad!
De barploeg van dienst, Caitlin & Anna.
XP op een appel, Kill Memory Crash.
Hèt t-shirt van de avond, originele Todd James.