100% schilderpret, verf tot aan het plafond. Zo'n karakterisering van V&B klopt maar schiet tekort: er is meer aan de hand. Doeken als beelden. Een totaalinstallatie met schilderijen als decorstukken, beeldend theater is in voorbereiding. Galerie10 wordt verbouwd voor de nieuwe V&B show 'The Study, The Work, The Oeuvre, The Collection'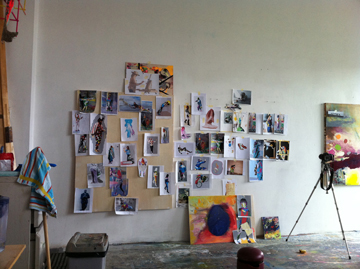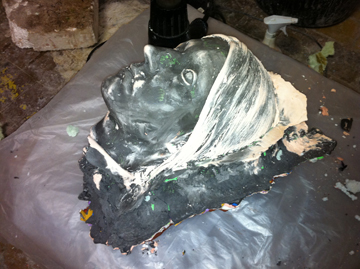 Opening morgen vrijdag 2 september Schouenstraat 10 Utrecht en V&B en Galerie10 kennende gaat dat waarschijnlijk met veel ruis, plezier en tada gepaard. Gaat dat zien!
*Meer V&B opent zaterdag 3 september bij Nest, I Should Have Done That:
*Neue, Neue Andacht* The Ballad of Magic Mountain V&B 2011
290 x 200 x 50 cm
mixed paint on wood and plaster sculpture.
alexenellemiek.blogspot.com/2011/08/i-should-have-done-that.html