Het Incubate festival in Tilburg loopt vandaag ten einde. Het was een weekje vol kunst, muziek en debat, en er stonden 100 piano's in de stad waar een ieder op mocht spelen. Er was zoooo veel te doen. Hier een beeldverslagje.
(een bericht van Aquil Copier)
De tentoonstelling The Lost Relay is een estafette expo met elke dag andere kunstenaars. Elke dag wordt eerst het werk besproken en dan wordt er een tentoonstelling samengesteld. Niek legt het concept uit aan de deelnemers van woensdag 14 september.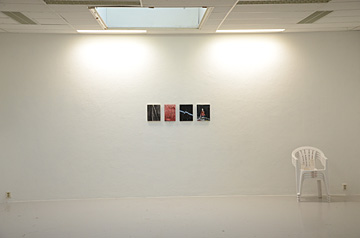 Het resultaat. Rosa van Oers, Aquil Copier, Ties van de Ven en Ewoud Bakker.
De Open Source Expo verderop in de stad in het Faxx gebouw.
Erg veeeel te zien.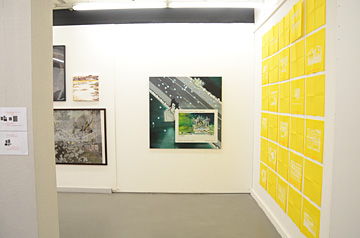 Met wederom een werk van ondergetekende.
En dan stond er buiten weer een piano, deze keer speelde er jammer genoeg niemand, en dat was geloof ik een uitzondering want als je van de ene venue naar de andere liep was dat vaak met pianoklanken in de omgeving. Erg leuk!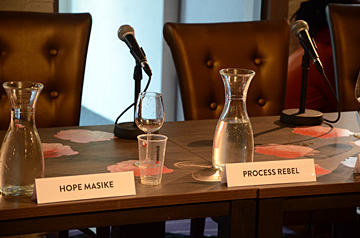 Vrijdag stond de DIY conferentie op het programma.
Met Generation Bass.
En Koen Delaere (rechts) spreekt met MOMO.
Werk van MoMo in Zuid Italië.
MoMo's custom made wildplak fiets.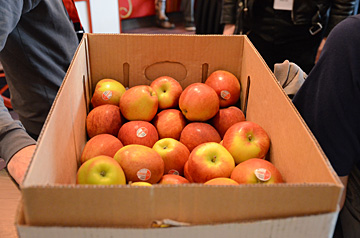 Gratis fruit
John Robb spreekt met Steve Ignorant.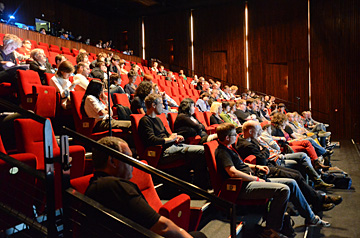 Bill Drummond geeft een lezing in de vorm van een performance.
Het voormalige atelier van Koen Delaere is de Whatspace venue op het festival.
En er wordt nog gewerkt ook. Het stencil apparaat wordt ingesteld.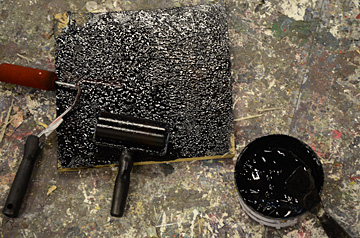 De drukinkt is nog nat…
In Argument is de nieuwe groep weer aan het opbouwen voor The Lost Relay deel 5.
En buiten werd er nog lekker muziek gemaakt.
Zelfs in de regen….