Een gedetailleerde tentoonstelling die zich langzaam prijsgeeft. New Skin On My Elbows in Billytown was mijn spetterende kennismaking met het werk van Bram de Jonghe.
Bij Stroom één nieuw groot werk of zo je wilt een verzameling van meerdere kleinere werken verbonden door de grote ruimtelijk ingreep het verlaagde plafond.
stroom.nl/activiteiten/tentoonstelling.php?t_id=7014530
Een gesealed stalen frame deelt de ruimte in twee.
Met rondom en eronder objecten en video's.
Windmachine die de kaars niet uitblaast.
Veel beeldrijm.
Er werd opvallend veel naar binnen gekeken. Zonder vervolgens feitelijk binnen te treden.
Sommige details vielen pas op na vingerwijzing (potlood)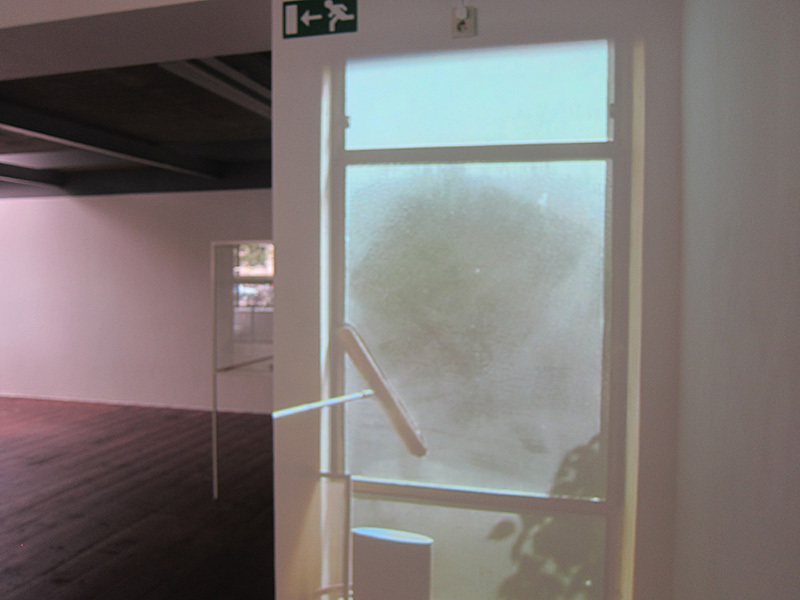 De benedenruimte steekt wat bleekjes af bij de ingreep en het kruisverwijzend beeldavontuur boven. Halverwege een object maar in de ruimtes zelf kleine video's aan de muur. (Niet op foto)
Of toch: wespennest…
…tekentafel.
Prachtig tekeningetje (miniatuur zelfportret?) in de naar nu blijkt doodlopende gang terug naar boven.
Met een kop als eindbeeld.
Wat aan de andere kant het misschien wel mooiste beeld van de tentoonstelling oplevert. Het schaduwspel was me al opgevallen bij binnenkomst, maart toen wist ik niet dat het een werk was en onderdeel van de tentoonstelling.
Nog tot 17 augustus