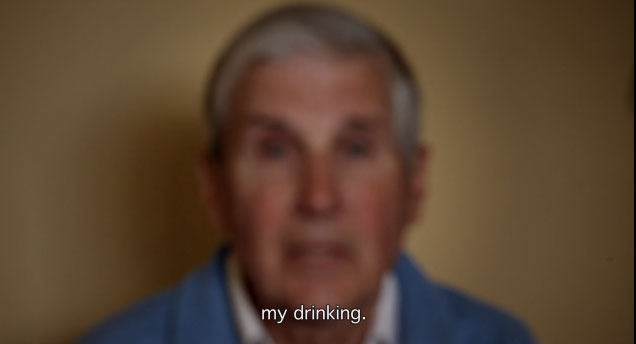 Een film over twee broers, de een maakt het, de ander minder. Gedoe alom.
"The thread of the film lies in the Audio recordings of John (76) that were made in Paris before his death in 2009, and reflect on his turbulent character and addiction to alcohol. By combining the video and audio takes of the more successful brother Alan (75, recorded in Boston in 2013) with those of John, their relationship was brought to light in a new cinematic reality."
Maar lees even verder en stort dan 25 euro (of niet) want wat dunkt u eigenlijk van crowdfunding?
Waarom je Cindy Jansen zou kunnen steunen: ik vind haar leuk (geen argument, normaliter) geloof in wat ze doet – voor zover ik dat kan overzien in deze – maar hoop vooral op vlekkeloze doorgang: de film is er, geselecteerd voor iffr, nu nog even afmaken. Ondertitels. Kleur. Unsharp mask.
Ik ben zo crowdfunding moe als de overgefortuneerde die voortdurend op het kalende hoofd gepatst wordt met de bedelstaf van derden; kunstenaars steunen elkaar, van oudsher ook, kopen elkanders boekskes, prenten, special editions, dingen mede mogelijk maken, laat dat maar aan ons over, dat doen we onbezoldigd en in elkaars droom.
Maar met crowdfunding geprofessionaliseerd (voordekunst, kickstarter, cinecrowd in deze maar er zijn er talloze) lijkt die onbevangen tijd voorbij.
Crowdfunding gaat altijd over bekenden vragen, hangen aan je netwerk, alleen toen heette het anders.
Doet u allemaal een tientje? Onbevangen, maak een film mede mogelijk. Dat is goed.
Even trailer kijken en vervolgens schokken. Ik raad het iedereen aan die zulks nog nimmer deed: heel gemakkelijk, in drie kliks via iDeal en geheel anoniem (indien gewenst)
Moet in 24 uur te funden zijn toch?