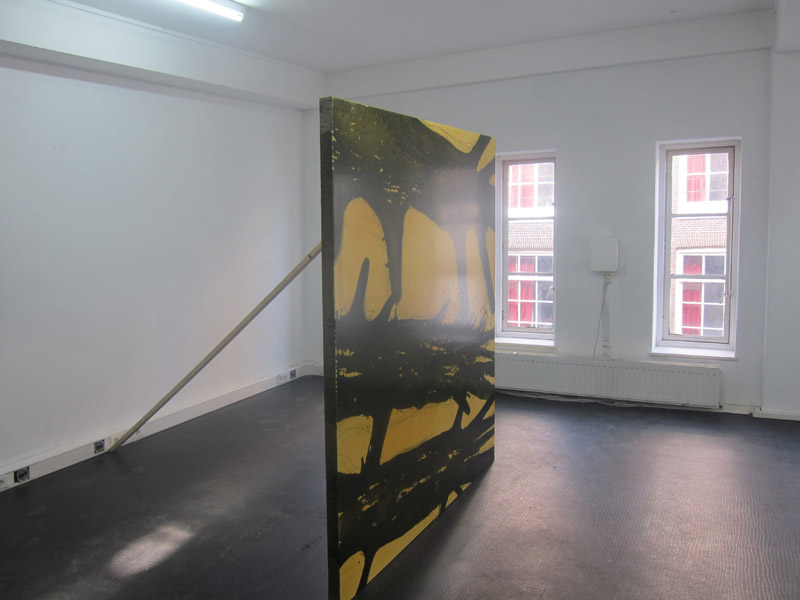 Diverse groepshow bij Momart. Over verf – kort door de bocht gesteld:
"MY RESPECTS TO MADAME BERNARD reveals the presence and influence of painting on an array of different artistic practices."
Vooral heel fraaie Marien Schoutens. Aan de signatuur op de achterzijde bezien jaren uit elkaar gemaakte panelen/schilderijen, die toch duidelijk familie zijn. 's Mans productiviteit lijkt niet angstaanjagend hoog.
Knettergoed en doet verlangen naar meer van dit. Ik zie weinig van Marien Schouten. Nu en dan een stukje keramiek. Ik ben benieuwd of hij nog werkt en waar en wanneer dat werk te zien is.
Elsbeth Ciesluk
Isabel Cordeiro
Timo van Grinsven
Timo van Grinsven
Raphael Langmair
Ran Zhang
Ruth Legg
Bovenstaand is een kleine greep uit meer. My respects to madame Bernard is nog te zien tot 14 maart.