Niels Post is beeldend kunstenaar en actief als mede-oprichter van Trendbeheer.com. Hij is opgeleid aan de AKI in Enschede en het San Francisco Art Institute. Zijn werk is wereldwijd te zien geweest op videofestivals, tentoonstellingen en als zelfinitiatief in de openbare ruimte. Spam, computer gegenereerde tekst die niemand wil maar die overal opduikt, vormt de laatste jaren het basismateriaal van zijn beroepspraktijk. Post gebruikt het voor interventies op leegstaande winkelramen, wandsculpturen en ruimtevullende installaties.
Related Articles
Sinds gisteren online, Edgar the Exploiter, het vervolg op George Ought to Help. Wederom door Tomasz Kaye. Youtube.com/watch?v=IFbYM2EDz40 (video na de klik)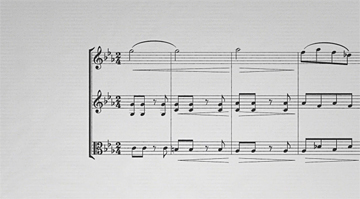 ZKO Rollercoaster // GREAT EMOTIONS, 2011. "Visualization of the 1st violin of the 2nd symphony, 4th movement by Ferdinand Ries in the shape of a rollercoaster." Door Virtual Republic, video na de klik. (via Sargasso)
Uit de oude doos: "Via Becam betaalt u niet voor dure loketten, niet voor dure kantoren en niet voor snelle accountmanagers." Inderdaad.
Be the first to comment