Een bezoekje aan het Aspen Art Musuem voor het jaarlijkse fundraising feest ArtCrush 2009.
AspenArtMuseum.org
Check die ti-ta-tovenaar flash intro dan!
Trendbeheer was erbij, maar de expo van Fred Tomaselli mocht helaas niet gefotografeerd worden, dan maar de sfeerbeelden…
Leadville, USA een soort van goudkoorts stadje dat bewaard is gebleven (voor de toeristen).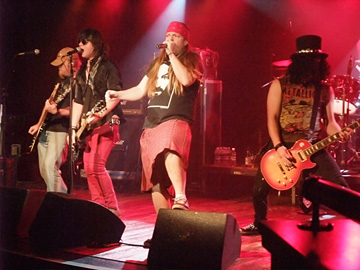 Welcome To The Jungle: de meest gevaarlijke Guns N' Roses tribute band.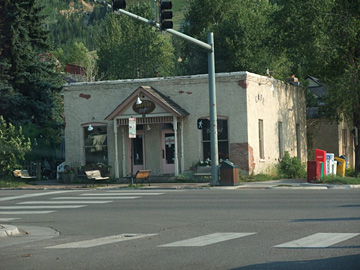 Na 4 uur dwars door de Rocky Mountains vanuit Denver, eindelijk Aspen. Er is ook gewoon een vliegveld overigens…
The Aspen Institute is een soort van denktank, campus met cursussen en seminars over leadership, philosophy, kunst en politiek.
Uitzicht vanuit de hamburgertent langs de rio grande bike trail, een stukje fietsen in Aspen is de moeite waard…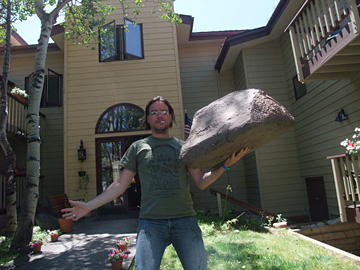 …Het geeft je kracht. Op naar het fundraising event waarvoor we kwamen:
Met een optreden van de Prince Tribute Band; pussy control!
Ook crisis in Aspen: deze Fred Tomaselli selfportrait ging weg voor een lousy 150.000 euro…
Verwacht werd nog minder.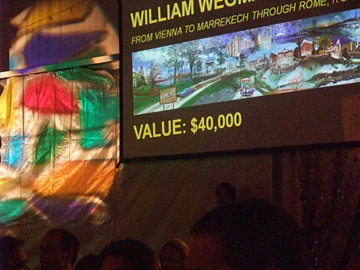 Er werd vrolijk tegen elkaar opgeboden…ook dit werkje van William Wegman ging aan Trendbeheer voorbij.
Dan maar weer wandelen… eerst met de lift naar boven.
Een niet te missen onderdeel van Aspen is het John Denver Memorial.
De huisjes in de stad
Dag lief Aspen, tot volgend jaar!