Wat doen kunstenaars eigenlijk met al dat belastinggeld van ons? Nou een lang weekendje Cork bijvoorbeeld:
Het begint goed bij het vliegveld met een onvervalste Niels Post Selfportrait as Hurling Star.
IMG_1936.JPG
Mixtapes at Glucksmann Gallery, Cork
glucksman.org/exhibitions.html
Curated by Chris Clarke + Matt Packer
Gallery 1 and Sisk Galleries until 24th October 2010
Artists: Marc Bijl, David Blandy, Alejandro Cesarco, Anne Collier, Sarah Doyle, Fergus Feehily, Dan Graham, Jim Lambie, David Lamelas, Linder, Dennis McNulty, Bettina Pousttchi, Baldvin Ringsted, Meredyth Sparks, and Mika Tajima/New Humans
Een sfeerimpressie van Cork met: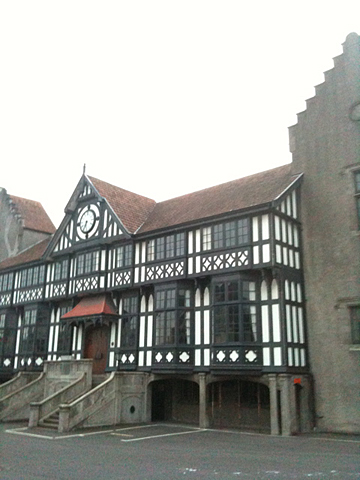 DAVID LAMELAS
Mika Tajima/New Humans, Holding Your Breath
Baldvin Ringsted, Metal Ball
Meredyth Sparks
David Blandy
Alejandro Cesarco
JIM LAMBIE
MARC BIJL met een lecture…
The Swans !! in de lokale kroeg, wat wil je nog meer? Monotone beukmuur van en voor dove oude mannnen, voor U op Trendbeheer geplempt.