Even in 5 dagen op en neer naar Kobe en Osaka (JP) om o.a. een dak te inspecteren als mogelijk nieuwe locatie voor nieuw werk.
Naast natuurlijk verplicht dierentuinbezoek moest er ook een akkoord worden gegeven voor de nieuwe locatie voor de japanse ahiru die tijdens Hikari festival 2010 wederom te zien zal zijn.
Van meeting naar meeting, hotel lobby naar hotel lobby met de nodige sushi en sake onderging ik deze totaal op zijn japans uitgeplande trip.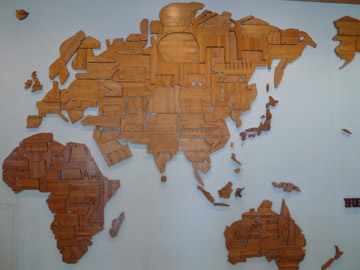 Prachtige wereld dierenkaart in de Kobe dierentuin.
Olifant glijbaan
Niet zomaar een dak maar het dak van het Hyogo Prefectural Museum of Art ontworpen door meester architect Ando die tijdens mijn verblijf keizerlijk werd onderscheiden met de orde van cultuur.
Technisch overleg op hoogte!
Een Rotterdamse bekende.
De Winterthur collectie.
Een fijne Henri Rousseau.
Te gekke installaties in de show 'Ghost in the museum' van Kaneuji Teppei met o.a. een Rodin, Bourdelle en Moore.
Meteen ook maar even het Rokko gebouw in Kobe van Ando uitgecheckt!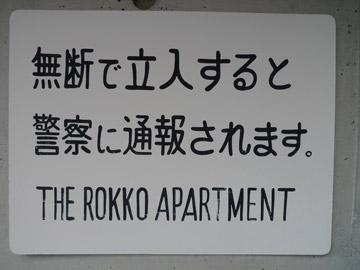 Kobe vanuit de lucht een vreselijk vervelende view vanuit het Okura.
Gigantische vis bij de fish bar.
Nachtelijke sightseeing.
Zelfs japanse zwervers zijn te goed georganiseerd in dit Ando park, de post wordt zelfs gebracht op dit adres en links zelfs een kattenbak voor poeslief!
Wat memoires Kobe 1995 door Ando. Na de aardbeving van 1995 hebben veel hoge gebouwen helicopter platformen gekregen om eventuele evacuatie sneller en veiliger laten te verlopen
Nog wat Ahiru merchandising goedkeuren tijdens een diner.
In de spaarzame vrije tijd werd nog de laatste Ghibli kraker 'Arrietty' bekeken.
06:00 uur, prachtige laatste dag vanuit hotel uitkijkend op Osaka castle en hup weer in het vliegtuig…