"We are not the only bank asking for money, but for sure we are the only bank asking for money to go to the Burning Man Festival."
Keurig bezorgd per papieren post, de oneindige miljoenen van Dadara (gesigneerd door de kunstenaar) voor slechts $ 30 (€ 19,27!!). Zo'n buitenkansje kunt u natuurlijk niet laten lopen plus u steunt de transportkosten van de Exchangibition Bank richting Burning Man in de woestijn van Nevada (VS).
Indiegogo.com/Exchanghibition-Bank-at-Burning-Man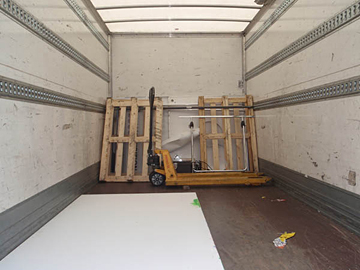 Het waardetransport is inmiddels vertrokken en de deelname aan Burning Man gaat hoe dan ook door maar alle steun om in ieder geval de basiskosten ($ 6000) te dekken blijft welkom. Op het moment van schrijven staat de teller op $3,862.
De Amerikaanse douane heet welkom.