Bijzonder aangenaam vertoeven in Brussel afgelopen zondag alwaar de organisatorische duizendpoot Harlan Levey zijn eerste Mousse Sunday organiseerde.
Zondags totaalprogramma met een Jeroen Jongeleen solo- tentoonstelling. De presentatie van het nieuwe Modart Book. Perfomances van Nina Boas, Teuk Henri, Spookhuisje en Eexxccuussee Exxccuussee plus werk van Abner Preis en Stefan Gross.
De tentoonstelling van Jeroen Jongeleen loopt nog t/m 28 augustus a.s.
De Happy Famous Artists in gesprek met Petra van Noort en Abner Preis.
Een zelfgroeiende sculptuur Stefan Gross.
Terwijl Nina Boas naar binnen rent en Petra van Noort enigszins angstig Stefan Gross bewondert, heet Harlan Levey iedereen van harte welkom.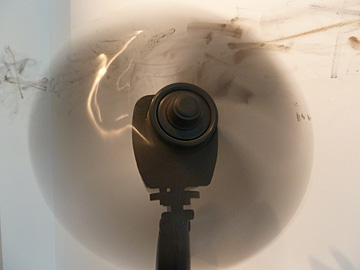 Bij binnenkomst een mooie soloshow van Jeroen Jongeleen.
City Jewels a.k.a. Boijmans klasiekertje.
Dirty line as a landscape op locatie.
Abner Preis doet een Michael Jackson in de bak.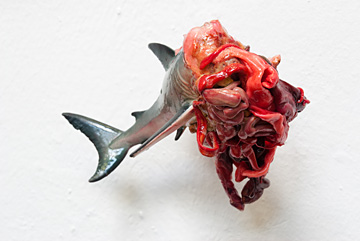 Nina Boas maakt zich op voor haar eerste performance. MU directrice Angelique Spaninks kan niet wachten.
Nog meer Jongeleen op locatie.
In de smaak koffietafel, het prachtige nieuwe Modart boek. Dik 250 pagina's tekst plus werk, over en van: Zoe Strauss, Jeroen Jongeleen, David Shrigley, Abner Preis, Willehad Eijers, East Eric, Nomad, Mark Jenkins, Will Barras, Dadara, Logan Hicks, The Math Rat, Morcky Troubles, Alex Diamond, Admir Jahic/ The Invisible Heroes, Faith47, Swanski, Byram, Boris Hoppek, H. Beagle, ROA, Ripo en Smash137.
Te koop voor € 29 op de site van Modart en bij de betere boekhandel bij u in de buurt.
Buiten op een van de vele banken in het zonnetje, Nina Boas en Abner Preis.
De mobiele bar en de wandelende gitaarversterker.
Wegens trein terug het optreden van eexxccuussee exxccuussee gemist maar mocht u binnenkort in Brussel zijn ga dan vooral langs Harlan Levey, de galerie die wordt gerund met de inzet en energie van een kunstenaarsinitiatief (27 augustus lezing Jeroen Jongeleen!).