Zelfontworpen advertentie van een gespoten poster door Dave the Chimp.
(Een bericht van Erosie)
Duitse humor ligt gewoon op straat!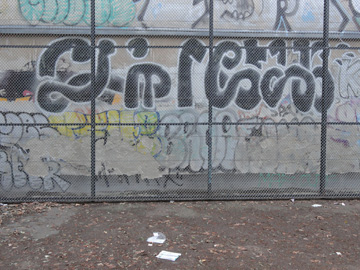 Graffiti-art-brut van grootmeester Clint 176 ( aanvulling op de collectie).
Begrijpelijk.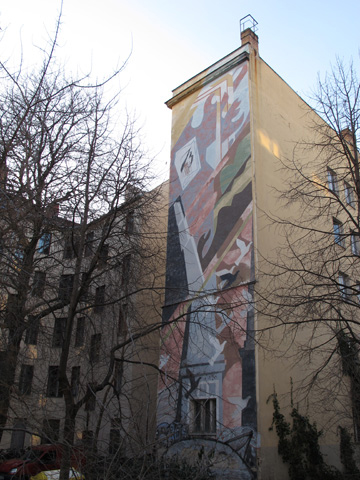 Alte schule.
Hamburger Bahnhof in de winter, met een Franz West pinda.
Schoenen uit in de Tomás Saraceno.
Andy Warhol pakt uit.
In gesprek met Cy Twombly.
Dan Flavin doet een Dan Flavin.
Ryoji Ikeda doet iets met licht, geluid een veel te licht geluid.
Architektonika, prikkelende expositie over architectonische kunst met o.a. Jurgen Albrechts grootse schoenendoosarchitectuur.
Prachtige etsen van Wenzel Hablik uit een andere tijd (en wereld).
Matta Clarks drie eenheid "Office Baroque" uit 1977.
Ludwig Leos umlauftank, gewoon te zien uit de S-Bahn.
Klub der Republik van Nina Fischer en Maroan el Sani.
Hermann Pitz
Dieter Roth/Björn Roth: Gartenskulptur, 1968.
Bruce Nauman "Room with My Soul Left Out, Room That Does Not Care" en een koukleumend spooksuppoost in de room.
Grusse aus Berlin met -17!