Het Rotterdamse performancecollectief Trickster voerde in het kader van PAE#4:  Object in Gemaal op Zuid een vier uur durende performance uit.
Het gebeuren had als uitgansgspunt Albee's Who's Afraid of Virgina Woolf dat klaarblijkelijk goed bestudeerd was. Daarnaast speelden de theorieën van Peter Brook (De lege ruimte) en Jacques Rancière (The Emancipated Spectator) een belangrijke rol.
Alles vond plaats onder de goedkeurende ogen van  Liz Taylor en Richard Burton.
To stay or not to stay.
Check and double-check.
Een belangrijke rol was toebedeeld aan deze pop.
Die het vaak zwaar te verduren had.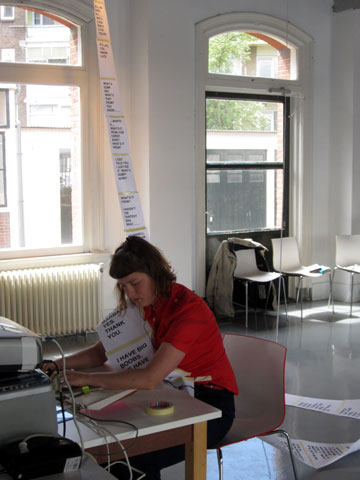 De gesproken en geschreven teksten werden gedigitaliseerd, geprint en gebeamd.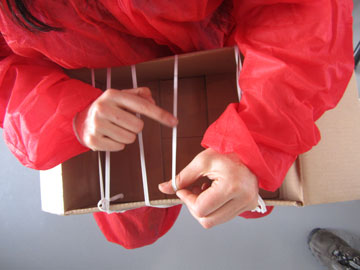 Muziek werd hedendaags geïmproviseerd…
en op zijn jaren zestigs gespeeld.
Er werd een- en meerstemmig gezongen.
Voorgedragen.
Verplaatst.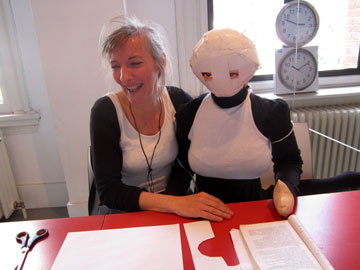 Gelachen.
Gedanst.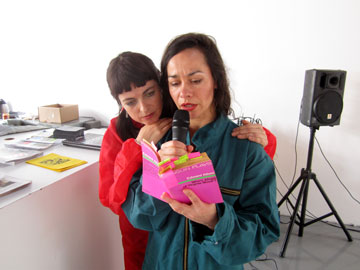 Opgelezen.
Met MP3 gewerkt.
En hoog geklommen,
En gesprongen!
Gelukkig viel ze (de pop) zacht.
Let's celebrate the mirrors of space and time!
En een lange monoloog uit het damestoilet vormde het slot.
http://www.tricksterspace.org/
The Emancipated Spectator (PDF!!!)