Een must is het zeker, gewoon doen! Pak uw vriend, vriendin, gezin of vreemde en overnacht in een heuse Wapenaar in en boven het prachtige landschap van Borgloon (BE). Volgende dag lekker ontbijten en de rest van de PIT werken bekijken.
Ontbijten in en rondom een Ardie van Bommel installatie.
De rijmende doorzichtige kerk van Gijs Van Vaerenbergh in het landschap.
Paul Devens, Proximity Effect. Een geluidswerk met geluiden van alledag om de stilte beter te waarderen.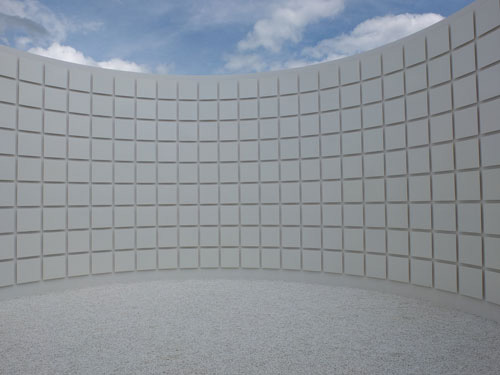 In Wesley Meuris' Memento waan je je even in niemandsland.
De simpele maar fraaie architecturale structuur van Aeneas Wilder (UK).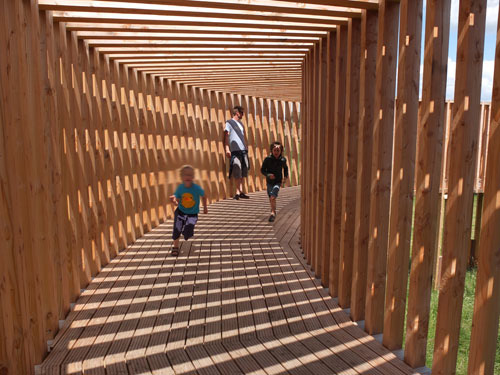 Voor het uitzicht hoef je het niet te doen maar wel voor het rondjes rennen.
Houten staketsel werk van Tadashi Kawamata, uitzicht ja maar niet geweldig om te beklimmen.
Mocht u dan nog geen genoeg hebben van de Z33 kunsten, ga dan naar Lommel, Neerpelt, Bocholt, Hasselt of Maasmechelen om de Belgische Badeend te bewonderen in situ!