"Jeroen Jongeleen builds on his recent work '100km,' increasing the distance by 40km as he runs from his studio in Rotterdam to his exhibition in Brussels to give an artist talk on Saturday, June 28th at 17:30. (expected time)"
Kortom 3,5 maraton rennen en dan artist talk.
Vanochtend vroeg vertrokken.
Volg Jongeleen op facebook.com/jeroen.jongeleen.9
Korte stop, Haringvliet. Still smooth forward
Heinenoord and still there
Nu mand wakker in Numansdorp
And a goodmirning to you from Hel(wijk)
Roosendaal, beautiful!
A little little slower as planned, maar het begint ergens op te lijken
Back on track and blessed by the gods of minimal art with some sunbeams breaking through
Still alive (on kawara)
Pauzebanaan
Border at 59km = 177000 steps. This way Brouwn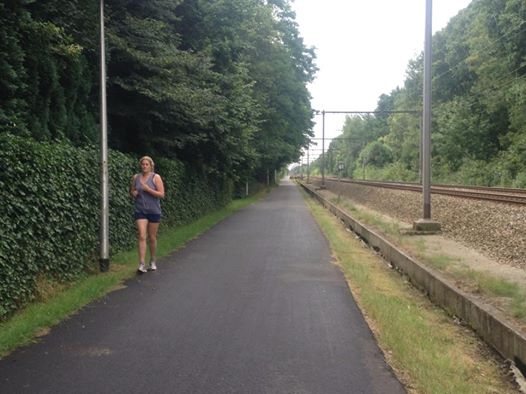 Nog zo'n gek (@74km)
Volg Jongeleen op facebook.com/jeroen.jongeleen.9