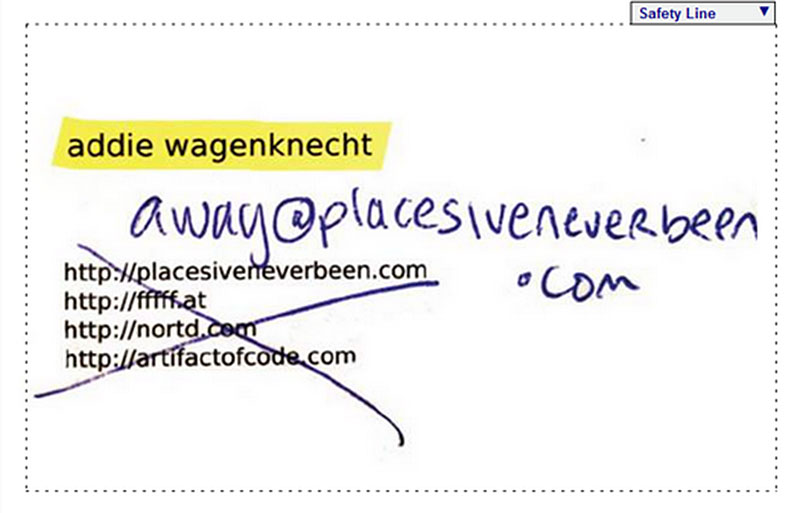 Kunstdistributie middels autoreply. (U-weet-wel: "Ik kan u niet remailen want ik ben nu helemaal in Berlijn/Breugel/Vernoelselderen")
Mooi is de tweede zin op de site: "I wish to suggest an even more intimate method of distributing online works" waar ik las disturbing ipv distributing.
Mooi is ook de site: switch tussen modes exhibition en business card.
En vergeet niet te mailen. (*Klik en copy naar uw gmail of anderszins.)
(Ik wil eigenlijk ook wel met wat oude muk – zomaar een meter in de mik. Of haha iets met hekje ef ef ef lijkt wel wit.)