Portret van een kunstbeurs in 150 delen. Op het moment van schrijven zijn er 63 83 verkocht, 87 67 werken zijn nog beschikbaar. Alle losse werken worden in een oplage van 1 (één!) ter verkoop aangeboden (daarnaast wordt de hele serie als 1 apart kunstwerk beschouwd a.k.a. alle 150 in een koop en 1 AP).
De insteek van de verkoop is tweeledig. In de eerste plaats koopt u een fantastisch kunstwerk. Daarnaast maakt u met uw aankoop Trendbeheer mede mogelijk (met name groot technisch onderhoud dat voor deze zomer op de agenda staat). Voor € 150 wordt u eigenaar van een fotowerk uit de serie For The Love of Money (inc BTW, ingelijst, in doos).
Uw bestelling plaatst u middels een mailtje naar info@trendbeheer.com en zet er even bij welk werk uw voorkeur heeft.
Trendbeheer @ Art Amsterdam 2011
For The Love Of Money I
Suzanne Biederberg Gallery
Sacha de Boer
*Verkocht*
Trendbeheer.com/tag/for-the-love-of-money/
Trendbeheer @ Art Amsterdam 2011
For The Love Of Money II
Metis
Sofi Zezmer
*Verkocht*
Trendbeheer @ Art Amsterdam 2011
For The Love Of Money III
Wetering Galerie
Stephan van den Burg
*Verkocht*
Trendbeheer @ Art Amsterdam 2011
For The Love Of Money IV
LhGWR
Johan Gustavsson
*Verkocht*
Trendbeheer @ Art Amsterdam 2011
For The Love Of Money V
Bob Smit Gallery
Birgit Verwer
*Verkocht*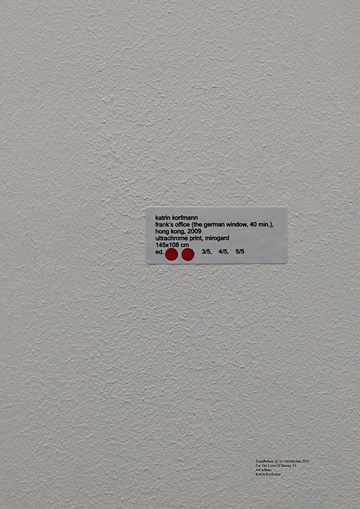 Trendbeheer @ Art Amsterdam 2011
For The Love Of Money VI
Art Affairs
Katrin Korfmann
Trendbeheer @ Art Amsterdam 2011
For The Love Of Money VII
Galerie Nouvelles Images
Hamid el Kanbouhi
*Verkocht*
Trendbeheer @ Art Amsterdam 2011
For The Love Of Money VIII (AP)
Galerie Ron Mandos
Rik Smits
*Verkocht*
Trendbeheer @ Art Amsterdam 2011
For The Love Of Money IX
Hamish Morrison Galerie
Ronald de Bloeme
*Verkocht*
Trendbeheer @ Art Amsterdam 2011
For The Love Of Money X
Flatland Gallery
Pieter Henket
*Verkocht*
Trendbeheer @ Art Amsterdam 2011
For The Love Of Money XI
Koen Delaere
Aschenbach & Hofland Galleries
Trendbeheer @ Art Amsterdam 2011
For The Love Of Money XII
Galerie Clement
Suzanne Hartmans
Trendbeheer @ Art Amsterdam 2011
For The Love Of Money XIII
Jan van Hoof Galerie
Arjan van Arendonk
*Verkocht*
Trendbeheer @ Art Amsterdam 2011
For The Love Of Money XIV
Huub Hannen Galerie
Erik Buijs
Trendbeheer @ Art Amsterdam 2011
For The Love Of Money XV
Galerie Hein Elferink
Arjan Janssen
*Verkocht*
Trendbeheer @ Art Amsterdam 2011
For The Love Of Money XVI
VOUS ETES ICI
Lieven Hendriks
*Verkocht*
Trendbeheer @ Art Amsterdam 2011
For The Love Of Money XVII
ZAND
Han Klinkhamer
*Verkocht*
Trendbeheer @ Art Amsterdam 2011
For The Love Of Money XVIII (AP)
PARC-Editions
b.c. epker
*Verkocht*
Trendbeheer @ Art Amsterdam 2011
For The Love Of Money XIX
Borzo
Patrick Sauze
*Verkocht*
Trendbeheer @ Art Amsterdam 2011
For The Love Of Money XX
Kunsthandel Meijer
Christo
*Verkocht*
Trendbeheer @ Art Amsterdam 2011
For The Love Of Money XXI
Galerie Nouvelles Images
David Bade
*Verkocht*
Trendbeheer @ Art Amsterdam 2011
For The Love Of Money XXII
Rob Malasch / Serieuze Zaken Studioos
Max Snow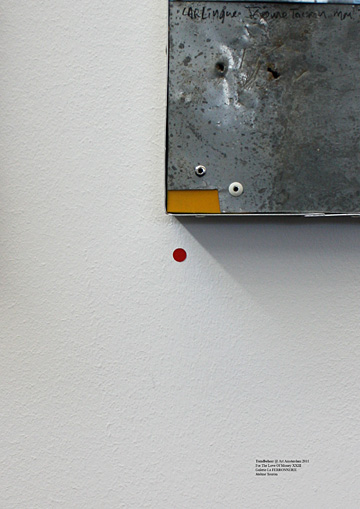 Trendbeheer @ Art Amsterdam 2011
For The Love Of Money XXIII
Galerie La FERRONNERIE
Jérôme Touron
*Verkocht*
Trendbeheer @ Art Amsterdam 2011
For The Love Of Money XXIV
Flatland Gallery
Carolein Smit
*Verkocht*
Trendbeheer @ Art Amsterdam 2011
For The Love Of Money XXV (AP)
Van Krimpen
Hannah van Bart
Trendbeheer @ Art Amsterdam 2011
For The Love Of Money XXVI
galerie with tsjalling
Koen Taselaar
*Verkocht*
Trendbeheer @ Art Amsterdam 2011
For The Love Of Money XXVII
Galerie Hein Elferink
Linda Karshan
Trendbeheer @ Art Amsterdam 2011
For The Love Of Money XXVIII
Galerie Maurits van de Laar
Robbie Cornelissen
Trendbeheer @ Art Amsterdam 2011
For The Love Of Money XXIX
Galerie Ramakers
Vittorio Roerade
Trendbeheer @ Art Amsterdam 2011
For The Love Of Money XXX (AP)
RAM
Anne van de Pals
*Verkocht*
Trendbeheer @ Art Amsterdam 2011
For The Love Of Money XXXI
Galerie A
Jean Tinguely
Trendbeheer @ Art Amsterdam 2011
For The Love Of Money XXXII
Metis
Monica Ragazzini
*Verkocht*
Trendbeheer @ Art Amsterdam 2011
For The Love Of Money XXXIII
Art Affairs
Katrin Korfman
Trendbeheer @ Art Amsterdam 2011
For The Love Of Money XXXIV
Flatland Gallery
Erwin Olaf
*Verkocht*
Trendbeheer @ Art Amsterdam 2011
For The Love Of Money XXXV (AP)
Galerie Donald Browne
Louis Fortier
*Verkocht*
Trendbeheer @ Art Amsterdam 2011
For The Love Of Money XXXVI (AP)
Galerie Donald Browne
Louis Fortier
*Verkocht*
Trendbeheer @ Art Amsterdam 2011
For The Love Of Money XXXVII
Willem Baars Projects
Emo Verkerk
*Verkocht*
Trendbeheer @ Art Amsterdam 2011
For The Love Of Money XXXVIII
MKgalerie
Edward C Thomson
*Verkocht*
Trendbeheer @ Art Amsterdam 2011
For The Love Of Money XXXIX (AP)
Zand
Claudy Jongstra
*Verkocht*
Trendbeheer @ Art Amsterdam 2011
For The Love Of Money XL
Galerie Wilms
Frank Lenferink
Trendbeheer @ Art Amsterdam 2011
For The Love Of Money XLI (AP)
HBgalerie
Mischa van der Wekke
*Verkocht*
Trendbeheer @ Art Amsterdam 2011
For The Love Of Money XLII
Galerie Bart
Erik Klein Wolterink
Trendbeheer @ Art Amsterdam 2011
For The Love Of Money XLIII
Galerie Rob de Vries
Jan Maarten Voskuil
*Verkocht*
Trendbeheer @ Art Amsterdam 2011
For The Love Of Money XLIV
Hamish Morrison Galerie
Ronald de Bloeme
*Verkocht*
Trendbeheer @ Art Amsterdam 2011
For The Love Of Money XLV
VOUS ETES ICI
Lieven Hendriks
*Verkocht*
Trendbeheer @ Art Amsterdam 2011
For The Love Of Money XLVI
Art Affairs
Katrin Korfman
Trendbeheer @ Art Amsterdam 2011
For The Love Of Money XLVII
Galerie Thomas Craemer
Ben Nero
*Verkocht*
Trendbeheer @ Art Amsterdam 2011
For The Love Of Money XLVIII (AP)
artfinder Galerie/ Mathias Güntner
Joachim Grommek
*Verkocht*
Trendbeheer @ Art Amsterdam 2011
For The Love Of Money XLIX (AP)
Galerie Frank Taal
Saminte Ekeland
*Verkocht*
Trendbeheer @ Art Amsterdam 2011
For The Love Of Money L (AP)
Bob Smit Gallery
Rob van der Hoeven
*Verkocht*
Trendbeheer @ Art Amsterdam 2011
For The Love Of Money LI
Torch
TINKEBELL
*Verkocht*
Trendbeheer @ Art Amsterdam 2011
For The Love Of Money LII
Ten Haaf Projects
Andrew Gilbert
*Verkocht*
Trendbeheer @ Art Amsterdam 2011
For The Love Of Money LIII
Galerie10
Hidenori Mitsue
*Verkocht*
Trendbeheer @ Art Amsterdam 2011
For The Love Of Money LIV
Buro Dijkstra
Olaf Mooij
*Verkocht*
Trendbeheer @ Art Amsterdam 2011
For The Love Of Money LV
Jan van Hoof Galerie
Toon Laurense
Trendbeheer @ Art Amsterdam 2011
For The Love Of Money LVI
Stieglitz 19
Aurore Valade
Trendbeheer @ Art Amsterdam 2011
For The Love Of Money LVII
Galerie Martin Mertens
Pius Fox
Trendbeheer @ Art Amsterdam 2011
For The Love Of Money LVIII
Kunsthandel Meijer
Jan Schoonhoven
*Verkocht*
Trendbeheer @ Art Amsterdam 2011
For The Love Of Money LIX
Artipoli Art Gallery
Arin Dwihartanto
Trendbeheer @ Art Amsterdam 2011
For The Love Of Money LX (AP)
Wetering Galerie
Stephan van den Burg
*Verkocht*
Trendbeheer @ Art Amsterdam 2011
For The Love Of Money LXI
Galerie Hein Elferink
Linda Karshan
Trendbeheer @ Art Amsterdam 2011
For The Love Of Money LXII
Galerie Alex Daniëls – Reflex
Harland Miller
Trendbeheer @ Art Amsterdam 2011
For The Love Of Money LXIII
Galerie Delaive
Kamagurka
*Verkocht*
Trendbeheer @ Art Amsterdam 2011
For The Love Of Money LXIV
Galerie Ramakers
Vittorio Roerade
Trendbeheer @ Art Amsterdam 2011
For The Love Of Money LXV
St. Art Gallery
Schoony
Trendbeheer @ Art Amsterdam 2011
For The Love Of Money LXVI
We Like Art Lounge
Marc Mulders
*Verkocht*
Trendbeheer @ Art Amsterdam 2011
For The Love Of Money LXVII
Galerie Majke Hüsstege
Nikki Nordmann
Trendbeheer @ Art Amsterdam 2011
For The Love Of Money LXVIII
Galerie Ebbers
Paul Schwer
*Verkocht*
Trendbeheer @ Art Amsterdam 2011
For The Love Of Money LXIX
Galerie Judy van Straten
Lenneke van der Groot
Trendbeheer @ Art Amsterdam 2011
For The Love Of Money LXX
Galerie Clement
Sarah van der Pols
*Verkocht*
Trendbeheer @ Art Amsterdam 2011
For The Love Of Money LXXI
Livingstone Gallery
Raquel Maulwurf
Trendbeheer @ Art Amsterdam 2011
For The Love Of Money LXXII
Canvas Art International
Cao Ping
*Verkocht*
Trendbeheer @ Art Amsterdam 2011
For The Love Of Money LXXIII
Stieglitz 19
Chenman & Dawei
Trendbeheer @ Art Amsterdam 2011
For The Love Of Money LXXIV
Galerie La Ferronnerie
Sanna Kanisto
*Verkocht*
Trendbeheer @ Art Amsterdam 2011
For The Love Of Money LXXV
Galerie Alex Daniëls – Reflex
Monique Eller
*Verkocht*
Trendbeheer @ Art Amsterdam 2011
For The Love Of Money LXXVI
PARC-Editions
Jeroen Henneman
Trendbeheer @ Art Amsterdam 2011
For The Love Of Money LXXVII
We Like Art Lounge
Thijs Ebbe Fokkens
*Verkocht*
Trendbeheer @ Art Amsterdam 2011
For The Love Of Money LXXVIII (AP)
Bob Smit Gallery
Birgit Verwer
*Verkocht*
Trendbeheer @ Art Amsterdam 2011
For The Love Of Money LXXIX
VEGAS
Alex Hudson
*Verkocht*
Trendbeheer @ Art Amsterdam 2011
For The Love Of Money LXXX
99 Uitgevers/Publishers
Paul Bogaers
*Verkocht*
Trendbeheer @ Art Amsterdam 2011
For The Love Of Money LXXXI (AP)
Galerie Alex Daniëls – Reflex
Nobuyoshi Araki
*Verkocht*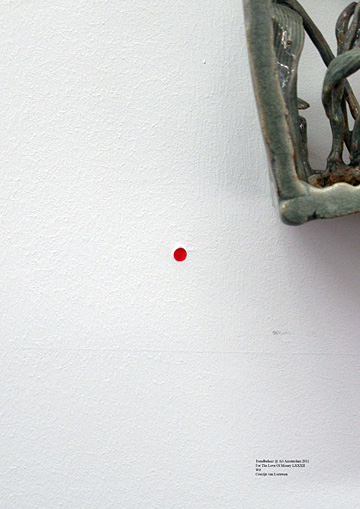 Trendbeheer @ Art Amsterdam 2011
For The Love Of Money LXXXII
Wit
Couzijn van Leeuwen
Trendbeheer @ Art Amsterdam 2011
For The Love Of Money LXXXIII
Galerie Brandt
Sander Ceedee
Trendbeheer @ Art Amsterdam 2011
For The Love Of Money LXXXIV
dr. Julius | ap
Edgar Diehl
Trendbeheer @ Art Amsterdam 2011
For The Love Of Money LXXXV
Galerie Lutz
Paul Nassenstein
Trendbeheer @ Art Amsterdam 2011
For The Love Of Money LXXXVI
Galerie Voss
Davide La Rocca
*Verkocht*
Trendbeheer @ Art Amsterdam 2011
For The Love Of Money LXXXVII
Artipoli Art Gallery
Harry van der Woud
Trendbeheer @ Art Amsterdam 2011
For The Love Of Money LXXXVIII
Ton de Boer
Paul de Reus
*Verkocht*
Trendbeheer @ Art Amsterdam 2011
For The Love Of Money LXXXIX
PARC-Editions
B.C. Epker
Trendbeheer @ Art Amsterdam 2011
For The Love Of Money XC
Priveekollektie Contemporary Art/Design
Hans Kotter
Trendbeheer @ Art Amsterdam 2011
For The Love Of Money XCI
fruehsorge contemporary drawings
Ben Kruisdijk
*Verkocht*
Trendbeheer @ Art Amsterdam 2011
For The Love Of Money XCII
Galerie La FERRONNERIE
Jérome Touron
Trendbeheer @ Art Amsterdam 2011
For The Love Of Money XCIII
Willem Baars Projects
Morgan Betz
Trendbeheer @ Art Amsterdam 2011
For The Love Of Money XCIV
BuroDijkstra ArtGallery
Olaf Mooij
*Verkocht*
Trendbeheer @ Art Amsterdam 2011
For The Love Of Money XCV
Galerie Donald Browne
Mark Igloliorte
*Verkocht*
Trendbeheer @ Art Amsterdam 2011
For The Love Of Money XCVI
Canvas International Art
Nampyo Kim
Trendbeheer @ Art Amsterdam 2011
For The Love Of Money XCVII
Locuslux Gallery
Jaap de Vries
*Verkocht*
Trendbeheer @ Art Amsterdam 2011
For The Love Of Money XCVIII (AP)
Galerie Maria Chailloux
Lara de Moor
*Verkocht*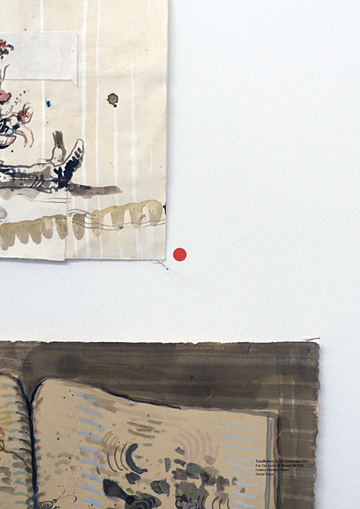 Trendbeheer @ Art Amsterdam 2011
For The Love Of Money XCVIX
Galerie Michael Sturm
David Scher
*Verkocht*
Trendbeheer @ Art Amsterdam 2011
For The Love Of Money C
R&R Reuten Galerie
Lynne Leegte
*Verkocht*
Trendbeheer @ Art Amsterdam 2011
For The Love Of Money CI
HBgalerie
Davor Sanvincenti
*Verkocht*
Trendbeheer @ Art Amsterdam 2011
For The Love Of Money CII
Galerie Mario Mazzoli
Spazio Visivo
Trendbeheer @ Art Amsterdam 2011
For The Love Of Money CIII
Galerie Wit
Lotte van Lieshout
*Verkocht*
Trendbeheer @ Art Amsterdam 2011
For The Love Of Money CIV
Art Consultancy Tanya Rumpff
Robert Nicol
*Verkocht*
Trendbeheer @ Art Amsterdam 2011
For The Love Of Money CV
Dom'Arte
Theo Kuijpers
Trendbeheer @ Art Amsterdam 2011
For The Love Of Money CVI
Galerie Michael Sturm
Mary Waters
For The Love Of Money CVII
99 Uitgevers / Publishers
Bjorn Staps
Trendbeheer @ Art Amsterdam 2011
For The Love Of Money CVIII
Galleri Maria Veie
Hanne Tharaldsen
Trendbeheer @ Art Amsterdam 2011
For The Love Of Money CVIX
Jan van Hoof Galerie
Anke Roder
Trendbeheer @ Art Amsterdam 2011
For The Love Of Money CX
Livingstone gallery
Birgit Verwer
Trendbeheer @ Art Amsterdam 2011
For The Love Of Money CXI
Marian Cramer Projects
Vion Pansiyue
Trendbeheer @ Art Amsterdam 2011
For The Love Of Money CXII
De Rijk Contemporary Art
Paul Damsté
Trendbeheer @ Art Amsterdam 2011
For The Love Of Money CXIII
Galerie Helga Hofman
Eva Schwab
Trendbeheer @ Art Amsterdam 2011
For The Love Of Money CXIV
Galerie Helga Hofman
Marliz Frencken
Trendbeheer @ Art Amsterdam 2011
For The Love Of Money CXV
FB69 Galerie Kolja Steinrötter
Anarkitty
Trendbeheer @ Art Amsterdam 2011
For The Love Of Money CXVI
Suzanne Biederberg Gallery
Patrick Bergsma
*Verkocht*
Trendbeheer @ Art Amsterdam 2011
For The Love Of Money CXVII
PARC-Editions
Jeroen Hennema
Trendbeheer @ Art Amsterdam 2011
For The Love Of Money CXVIII (AP)
Galerie DukanHourdequin
Josef Ofer
*Verkocht*
Trendbeheer @ Art Amsterdam 2011
For The Love Of Money CXIX (AP)
BuroDijkstra ArtGallery
Lisa Couwenbergh
*Verkocht*
Trendbeheer @ Art Amsterdam 2011
For The Love Of Money CXX
Galerie Majke Hüsstege
Eric van Straaten
Trendbeheer @ Art Amsterdam 2011
For The Love Of Money CXXI
Metis_nl
Ronald Zuurmond
Trendbeheer @ Art Amsterdam 2011
For The Love Of Money CXXII
Locuslux Gallery
Stefan Annerel
Trendbeheer @ Art Amsterdam 2011
For The Love Of Money CXXIII (AP)
Galerie Fons Welters
Claire Harvey
*Verkocht*
Trendbeheer @ Art Amsterdam 2011
For The Love Of Money CXXIV (AP)
Galerie Judy Straten
Lenneke van der Goot
*Verkocht*
Trendbeheer @ Art Amsterdam 2011
For The Love Of Money CXXV
dr. Julius | ap
Edgar Diehl
Trendbeheer @ Art Amsterdam 2011
For The Love Of Money CXXVI
Galerie Witteveen
Wim Janssen
*Verkocht*
Trendbeheer @ Art Amsterdam 2011
For The Love Of Money CXXVII
artfinder Galerie/ Mathias Güntner
Joachim Grommek
*Verkocht*
Trendbeheer @ Art Amsterdam 2011
For The Love Of Money CXXVIII
dr. Julius | ap
Wolfgang Berndt
*Verkocht*
Trendbeheer @ Art Amsterdam 2011
For The Love Of Money CXXIX
Galerie Roger Katwijk
Georg Kuettinger
Trendbeheer @ Art Amsterdam 2011
For The Love Of Money CXXX
99 Uitgevers/Publishers
Marc Mulders
*Verkocht*
Trendbeheer @ Art Amsterdam 2011
For The Love Of Money CXXXI (AP)
Galerie Ron Mandos
Rik Smits
*Verkocht*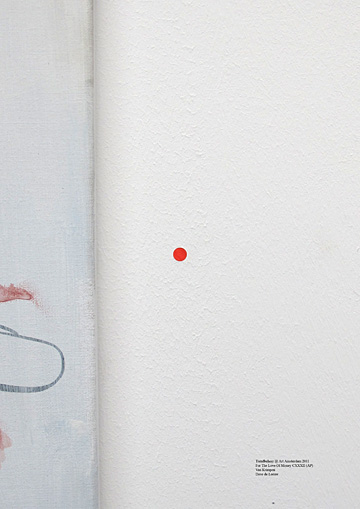 Trendbeheer @ Art Amsterdam 2011
For The Love Of Money CXXXII (AP)
Van Krimpen
Dave de Leeuw
*Verkocht*
Trendbeheer @ Art Amsterdam 2011
For The Love Of Money CXXXIII
Galerie Helga Hofman
Anutosh
*Verkocht*
Trendbeheer @ Art Amsterdam 2011
For The Love Of Money CXXXIV
Jan van Hoof Galerie
Marjolijn Mandersloot
*Verkocht*
Trendbeheer @ Art Amsterdam 2011
For The Love Of Money CXXXV
SupermARkeT
Norman Trapman
Trendbeheer @ Art Amsterdam 2011
For The Love Of Money CXXXVI
Galerie With Tsjalling
Roland Sohier
Trendbeheer @ Art Amsterdam 2011
For The Love Of Money CXXXVII
Akinci
Esther Tielemans
*Verkocht*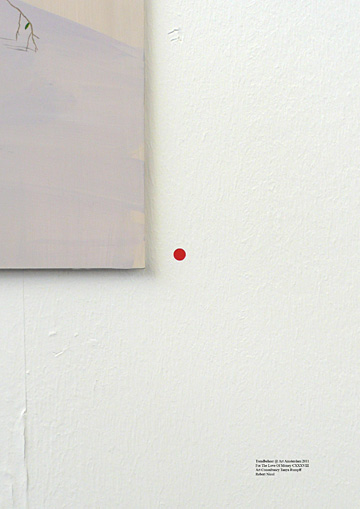 Trendbeheer @ Art Amsterdam 2011
For The Love Of Money CXXXVIII
Art Consultancy Tanya Rumpff
Robert Nicol
Trendbeheer @ Art Amsterdam 2011
For The Love Of Money CXXXIX
Ton de Boer
Paul de Reus
Trendbeheer @ Art Amsterdam 2011
For The Love Of Money CXL
Suzanne Biederberg Gallery
Peter de Graaff
Trendbeheer @ Art Amsterdam 2011
For The Love Of Money CXLI
Fruehsorge Contemporary Drawings
Thomas Müller
Trendbeheer @ Art Amsterdam 2011
For The Love Of Money CXLII
Galerie Martin Mertens
Pius Fox
Trendbeheer @ Art Amsterdam 2011
For The Love Of Money CXLIII
Rob Malasch / Serieuze Zaken Studioos
Max Snow
*Verkocht*
Trendbeheer @ Art Amsterdam 2011
For The Love Of Money CXLIV
VEGAS
Geraldine Gliubislavich
Trendbeheer @ Art Amsterdam 2011
For The Love Of Money CXLV
Galerie Wit
Lotte van Lieshout
*Verkocht*
Trendbeheer @ Art Amsterdam 2011
For The Love Of Money CXLVI
Galerie Judy van Straten
Sara Bomans
Trendbeheer @ Art Amsterdam 2011
For The Love Of Money CXLVII
MKgalerie
Bert Danckaert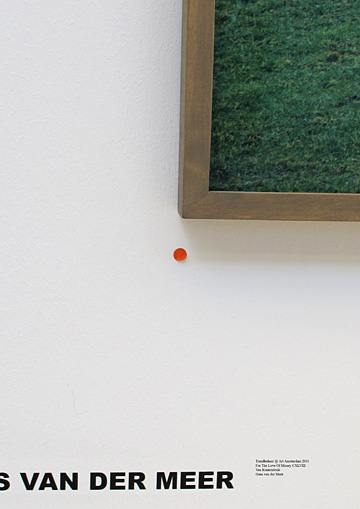 Trendbeheer @ Art Amsterdam 2011
For The Love Of Money CXLVIII
Van Kranendonk
Hans van der Meer
Trendbeheer @ Art Amsterdam 2011
For The Love Of Money CXLIX
Stieglitz 19
Liu Xiufang
Trendbeheer @ Art Amsterdam 2011
For The Love Of Money CL
RAM
Tomas Schats
*Verkocht*