Mijn Scope-verwachtingen waren hoog en ik had nog vier uur te gaan voor ik het land moest verlaten. Met verse WEL comfortabele gympen naar de Kaserne. Scope is neergezet in een grote warmte-vasthoudende formica hal. De zon brandt er heerlijk op.
Gelijk bij de entree tref ik Maurits van de Laar met een enorm werk van Robbie Cornelissen. Geweldig!
Op de andere hoek het voor mij onbekende Spinello Projects trekt de aandacht door een groot aaibaar wandkleed van Augustina Woodgate en het werk van Farley Aguilar.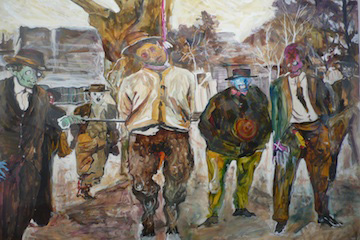 Farley Aguilar
Manny Prieres
Spinello Projects frontman Anthony.
€ 10.000 aan mozaïk.
De blower is niet te koop, de sticker was gratis.
Anne Li bij Tally Beck.
Ayline Olukman bij Bertrand Gillig.
Barbara Mahler
Canvas International kan er wel mee lachen.
Cristina Bunello bij Cross Gallery.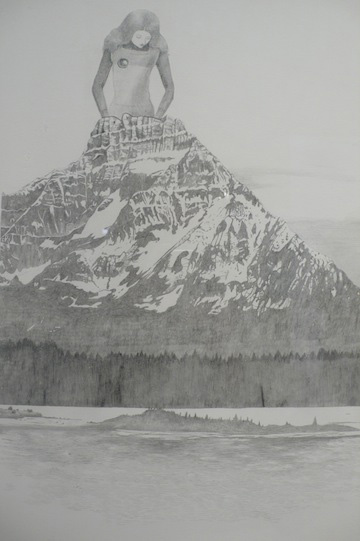 Kiran Moore bij Cross Gallery.
Jacob Karpio gooit kunst gewoon op de vloer.
Lee Gallery
Light Feld
Martina Hoogland Ivanow bij Swedish Photography.
Mattia Biagi met een porn teddy.
Olphaert den Otter bij Witzenhausen.
Om het hoekje bij Canvas.
Philippe Perrin bij Artaban.
Scott Campbell bij The Flat Massimo Carasi.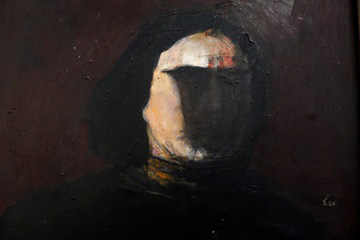 Vladimir Shinkarev bij White Space Gallery.
Eigenlijk begrijp ik niet zoveel van Scope. De site vertelt:
"SCOPE is the largest and most global art fair in the world featuring emerging contemporary art with 7 markets worldwide. It is our goal and passion to present the most innovative galleries, artists and curators while networking them with our Patrons through a unique program of solo and thematic group shows presented alongside museum-quality exhibitions, collector tours, screenings, and special events."
Global is het zeker, maar het overgrote deel van de internationale werken op de beurs halen het niet bij de kracht van de werken bij de Nederlandse galeries. Scope voegt in kwaliteit niet iets toe aan ART Basel, het was een beetje een teleurstelling dus, anticlimax misschien nog beter. Volta heb ik niet bezocht waar ik deze keer, achteraf ook spijt van want deze beurs was in New York wel heel bijzonder.