Dulcidio Caldeira – Balões MTV
Soms is The Making Of indrukwekkender dan het resultaat.
"Popping 10 balloons per second."
Smaakmakend sinds jaar en dag: onafhankelijk kunstenaar, tentoonstellingmaker, trendbeheerder en oprichter art agent orange, artist run art agency. Eigen werk onder
jeroenbosch.com
Meer info zie
trendbeheer.com/jeroen-bosch
Related Articles
Clemens Kogler, animatiekoning uit het Oostenrijkse stadje L.
Midday Traffic Time Collapsed and Reorganized by Color: San Diego Study #3, 2013. Magisch, de snelweg gemonteerd op kleur. De overtreffend trap van parkeren op kleur. Vimeo.com/82038912 (via booooooom, video na de klik)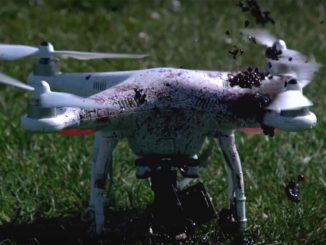 Dingen doen met dingen waar die dingen niet voor zijn bedoeld. Zoals bijvoorbeeld groenten hakken met de quadcopter die uw zoontje van Sint heeft gekregen. Eieren zijn lovely. Vermits hispeed gefilmd en slowmotion weerspeeld. youtube.com/watch?v=B_Kym0e5J7M&feature=youtu.be
Be the first to comment