textdocumentoutoffocus.com
URL says all:
(Een nieuw werk van Leegte.)
Smaakmakend sinds jaar en dag: onafhankelijk kunstenaar, tentoonstellingmaker, trendbeheerder en oprichter art agent orange, artist run art agency. Eigen werk onder
jeroenbosch.com
Meer info zie
trendbeheer.com/jeroen-bosch
Related Articles
Nu ja zoiets: reclame voor rolprent wordt vervangen door foto van Salgado – als u naar uw slimme foon of tablet loert Heeft een baard maar stel u bent in NY en wenst geaugmenteerde realiteit [Meer…]
Klein maar fijn en bijzonder aangenaam van sfeer en locatie midden op het Museumplein. Na de tekenaars, de fotografen en de kunstenaars zijn nu de galeriehouders aan de beurt met een beurs op maat. Onbedoeld [Meer…]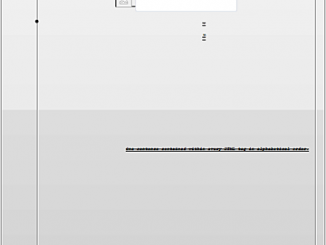 "<!–Had to cheat on tags that appear before BODY–>" evan-roth.com/all-tags.html
1 Comment
Wauw, gaaf ding. Soort van interactieve versie van het A4-tje in perspectief van Mariëlle Buitendijk.