Zelf je eigen laboratoriumkunst, Adam Zaretsky blijkt populair.
Bij Quartair trapte men gisteren het Haagse cultureel seizoen af met de tentoonstelling Uncommitted Crime. Een groepstentoonstelling waarin bio-art en (een mogelijkheid tot) misdaad elkaar ontmoeten. Een paar van de getoonde projecten hebben de afgelopen jaren bijzonder veel publiciteit gegenereerd en het is leuk/goed/interessant om ze eens in het echt te zien.
T/m 29 september a.s.
Bij binnenkomst een staartje openingstoespraken meegepakt.
Dit is geen Kalashnikov, Art van Triest.
René Jansen, laboratorium catering op lokatie, hap en drank uit een reageerbuis.
De kogelvrije huid van Jalila Essaïdi was vorig jaar wereldnieuws. In Quartair een mooie opstelling met o.a. een high-speed video van een kogel afgevuurd richting huid.
Een schaaltje huidweefsel met daarin spinnenzijde (vijf keer sterker dan staal).
Het voederen van de spin in kwestie (Golden Orb Weaver).
Geborduurde orchideeën op sterk water, Sara Martin Mazorra.
Altijd al willen weten hoe het is om paard te zijn? May the Horse Live in me, Art Orienté Objet (Marion Laval-Jeantet en Benoît Mangin). Documentatie van een performance waarin Marion Laval-Jeantet een plasma uit paardenbloed kreeg geinjecteerd (lees ook het interview bij WMMNA).
Op speelse wijze de DNA databank van de politie ontregeld. Mocht u criminele ambities hebben, Stijn Belle neemt alle schuld op zich.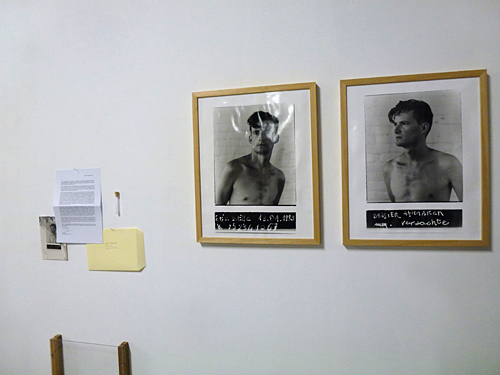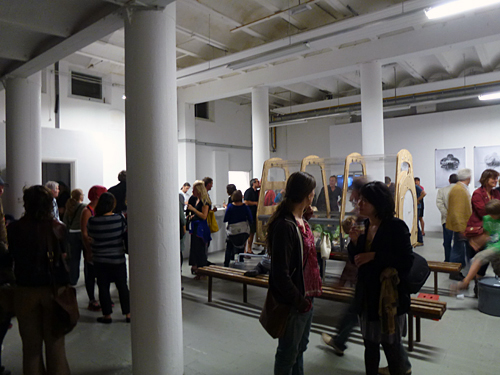 Artist in residence bij de Verbeke Foundation: Soyo Lee, Xenotransplantation, P56, 2012.
"Xenotransplantation is a technique that attempts to graft living organisms from different species. The contemporary interest in this field is to produce surplus organs from non-human organisms to sustain human health."
Op de voorgrond, Dorith Sjardijn.
T/m 29 september a.s.