Jeroen Bosch, einde dag één
Met de Kunstvlaai deze maandag en dinsdag gesloten een tweede serie eerste indrukken hier van dag één en twee. Een korte doorloop aan de hand van mijn camera:
Onze Australiaanse buren van Society met een fijne installatie van Agatha Gothe-Snape.
Felst kleurige inkjet prints Charlott Markus
Tekening/schilderij Tarja Szaraniec, beiden bij Skinned Boned & Reshaped van Plan B.
Nieuw werk van Jan Robert Leegte, pop Wietse Eeken…
…en Marcel Niehoff en Kiki Petratou bij Attraction of the Opposites.
Te gekke presentatie Polly's Picture Show.
Met ondermeer Isabelle Wenzel
Buiten kleumen bij Urban Livingroom.
Waar binnen frissche Halbe's vragen om versnapering.
Een van de onbetwiste hoogtepunten: Double Blind (left) van Jeroen Bosch bij Kees Koomen. [emoticon]
Ik kocht mij deze Cosby Computer, de allereerste SALE bij verkoopfabriek Sign.
Toegejuichd door het productieteam
Deze kocht ik mij ook. Ik kan geen dassen stroppen.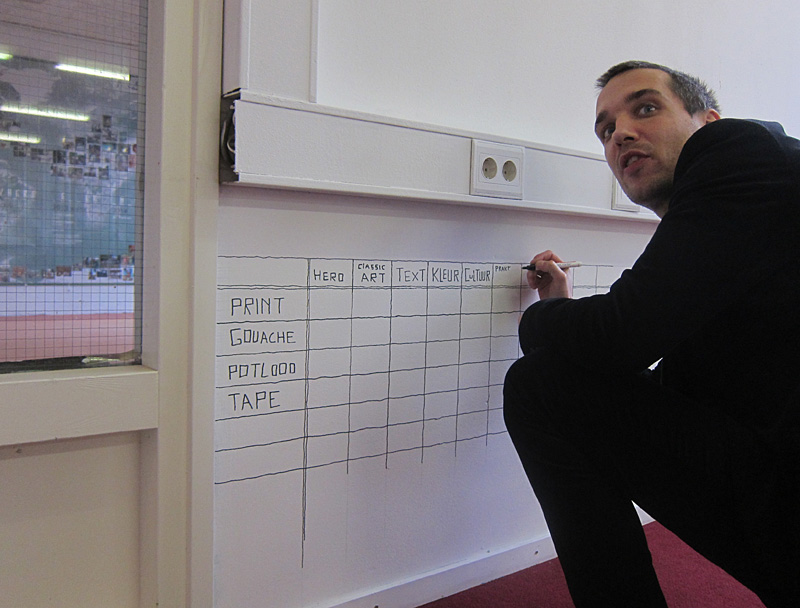 Mijn eerste aankoop werd gerubriceerd onder Cosby, Zwarte humor. De tweede onder Praktisch, Kan geen stropdas knopen.
(Alle beelden zie de projectsite 24lan.org.)
Sandberg
Openingsceremonie
Buiten Have
Binnen Kuster kan truukjes met bier bij Jeroen Bosch, Trendbeheer.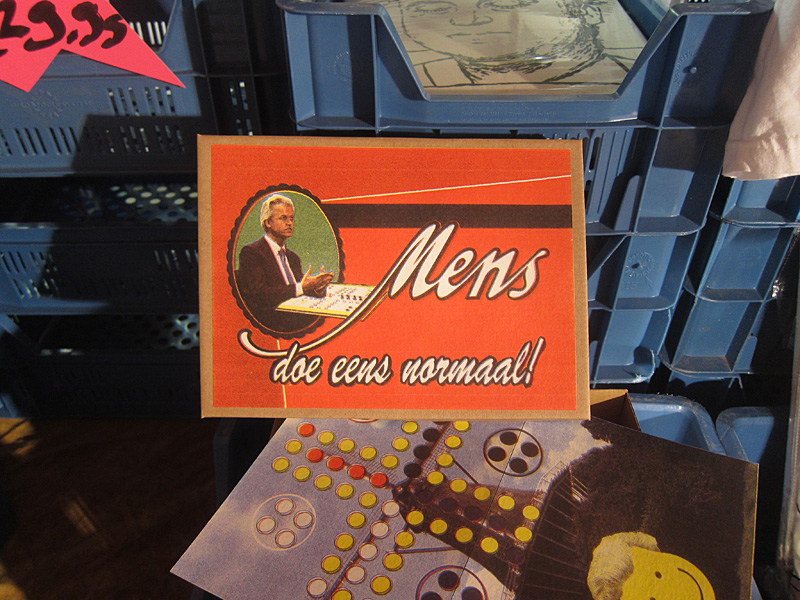 Doe es Normaal en Tuinwilders ter ondersteuning van de partijkas van de PVV bij […].
Na het sporten een heerlijk energiedrankje.
Zuidas portretten sokkel bij fam. RUIM.
(Wordt vervolgd/update in progress)
Woensdag weer open: 15:00 tot 21:00 uur. Koop een passepartout/meerdagenkaart.