Lekker lenteweertje dus de touristen pakken massaal de rental citibike om zich omver te laten toeteren door trucks en taxi's, of toch niet?
Kinetisch wonderlijk werk nabij de Champagnebar (200 $ per fles) van rising star Ralf Nauta van Studio Drift.
Damien Hirst merchandise daarintegen in de koffiecorner nabij de nooduitgang..
"Oh Jeff" van José Dávilla bij Sean Kelly Gallery.
Kunst die alleen Amerikanen schijnen te waarderen; basketball/hiphop ster met 17de eeuwse portret refererentie in kitschlijst.
Tweede (derde?) hands Jonathan Meese.
Ook secondary market; Franz Ackermann.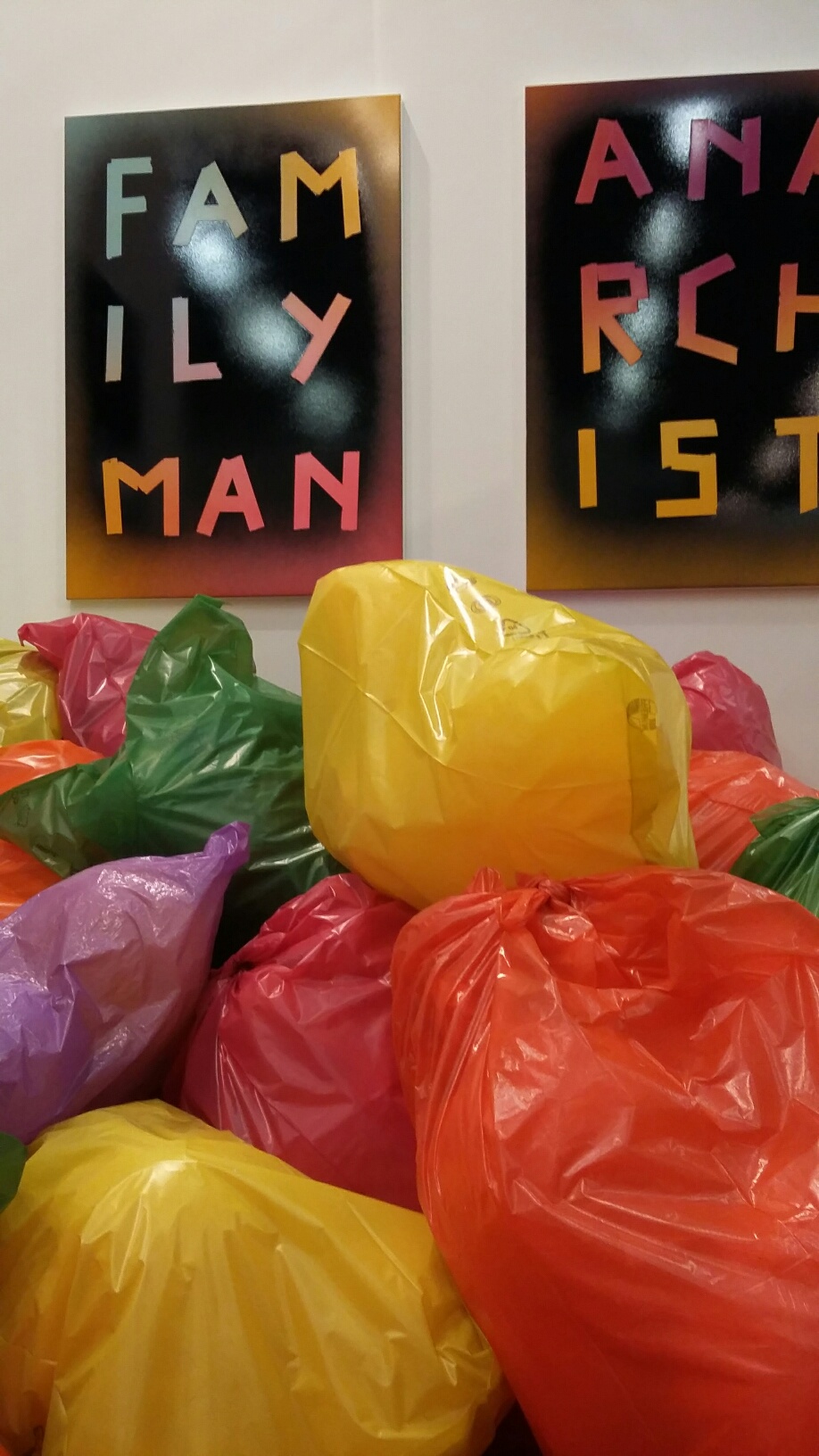 Gloedjenieuw daarintegen; Marc Bijl bij The Breeder Gallery.
Inspiratiebron; New York real garbage.
Spontane balanceerkunst outside the fair.
New York by night
New York by day, de achterkanten van Manhattan.
Lege booth heeft ook wel iets spannend.
Sunny New York
Douglas Coupland, held!
Jannis Varelas @ James Fuentes Gallery
De enorme vinylplaat is bij Galerie Grimm uit Leerdam ;-) Schilderij ook; gave stand!
Champagnebar weer alwaar Upstream Gallery een paar flessen stuksloeg op de sold out booth met David Haines!
T/m 6 maart a.s.