Wat een verademing: de open sfeer, het fijne weer, de verscheidenheid. Divers, rommelig en hier en daar wat vol en onevenwichtig, maar dat mag de pret niet drukken. Ze hebben het beste bier van alle beurzen: Taras Boulba, belgian IPA van de tap. Slechts 2,50 de pint.
Poppositions is nog tot zondag. Voor wie geen beurssmaak wil.
Een eerste impressie, wordt wellicht nog aangevuld:
U vindt ons direct bij de ingang. Hadassah Emmerich, een nieuw drieluik Snake Charmers, The Seductive Stain.
Superieure tekeningen. Lessons in Acceptance. Inkt nèt niet meer nat.
ESCOUGNOU-CETRARO, Smart Fog Contingency. Laura Gozlan en Florian Sumi.
Een roze pixelwagen. Wat een werk. KRUPIC KERSTING / KUK, Explosus, Robert Kunec.
Dronken kruiken van Deborah Bowmann®
BRUSSELS ART DEPARTMENT, Art by friend request
SALÓN met werk van Abdul Vas, Jimena Kato Murakami, Momu & No Es
Diverse performances waaronder Trading Places van Aimee Walker en Joshua Parker.
In de ver-af zaal die je niet moet vergeten GALLLERIAPIÙ met Several Laws, The Elastic Test van Maria Farcas, Dragos Olea en Erika Olea. "Leren" schilderijen.
Hangende platen bij VAN DER van Enrico Gaido
De rondgang met ondermeer Rianne Groen…
…met werk van Koen Taselaar en Wouter Venema
Loze ruimtes in de stad gefotografeerd, een loze ruimte nagebouwd…
…die later met rook werd gevuld. (Morgen de neerslag/weerslag) ÂME NUE uit Hamburg.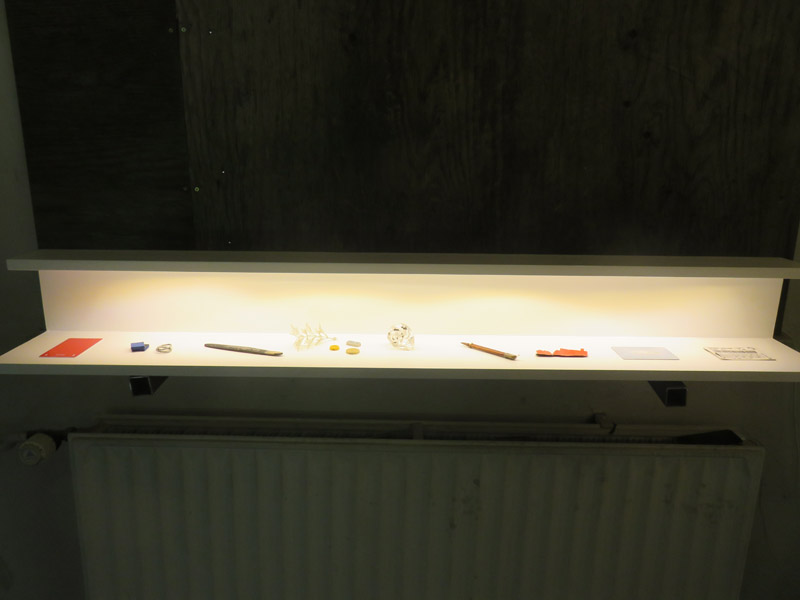 Gevonden spulletjes uit de buurt.
Trilplaten in de wind.
Printclub Domenique Himmelsbach bij de entree.
Poppositions is nog tot zondag. Voor wie geen beurssmaak wil.