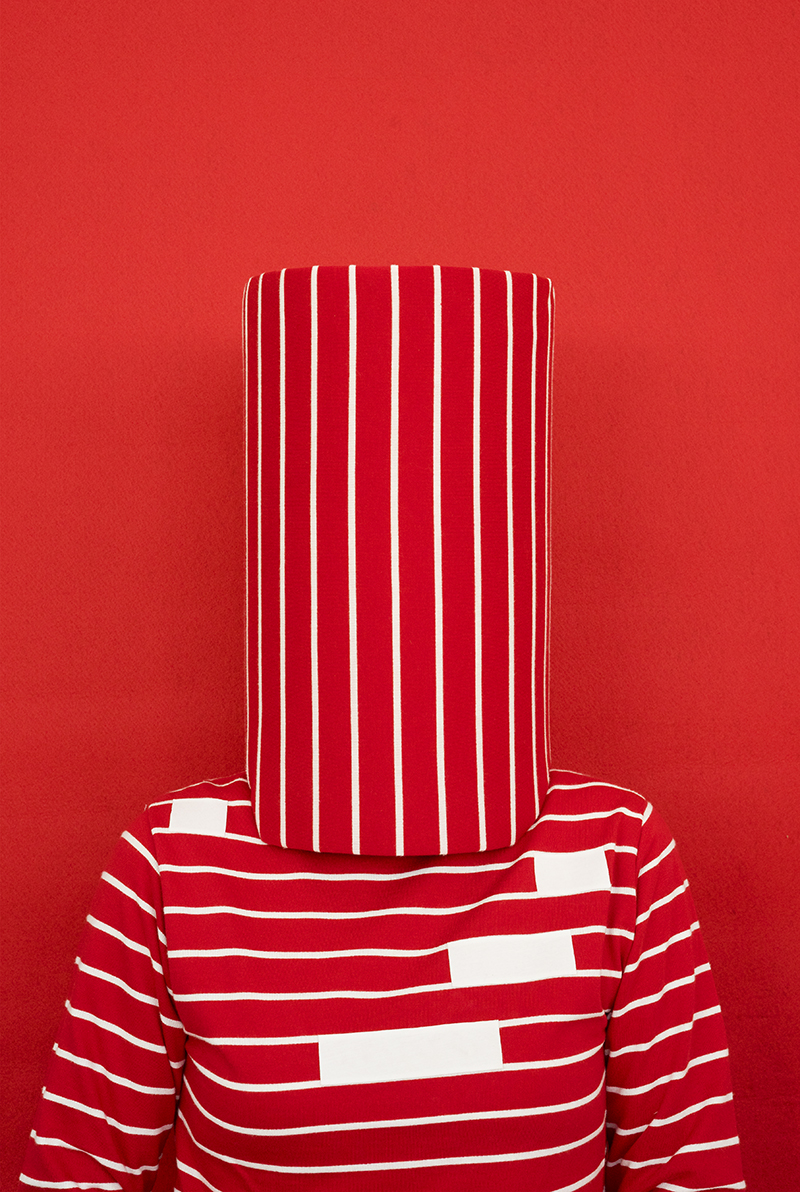 Onlangs opende Guda Koster haar expositie Vals Plat in het piepkleine Stedelijk Museum van Vianen. Guda werkt al een leven lang met textiel, en daar is sinds enige jaren de fotografie als medium bijgekomen. Kort gezegd maakt ze foto's waarin zij zelf figureert als drager van textiele vormen die niet of nauwelijks nog wat met 'kleding' te maken hebben. Abstracte constructies zijn het, in felle kleuren en/of grafische dessins die opgaan in de achtergrond of daarmee juist sterk contrasteren. Het werk is afgemeten en toch vrolijk, uiterst toegankelijk en altijd meteen herkenbaar als een 'Koster'. De foto's waren al nooit uitbundig, maar in deze nieuwe serie gaat Guda nog een stapje verder in haar minimalisme. Minder 'verhaal', meer pure vorm: abstracter, geometrischer, strenger zelfs, maar nergens zwaar op de hand. Wat op de foto's te zien is lijkt in eerste instantie tweedimensionaal – de titel van de expositie is dan ook raak gekozen.
(een bericht van John Prop)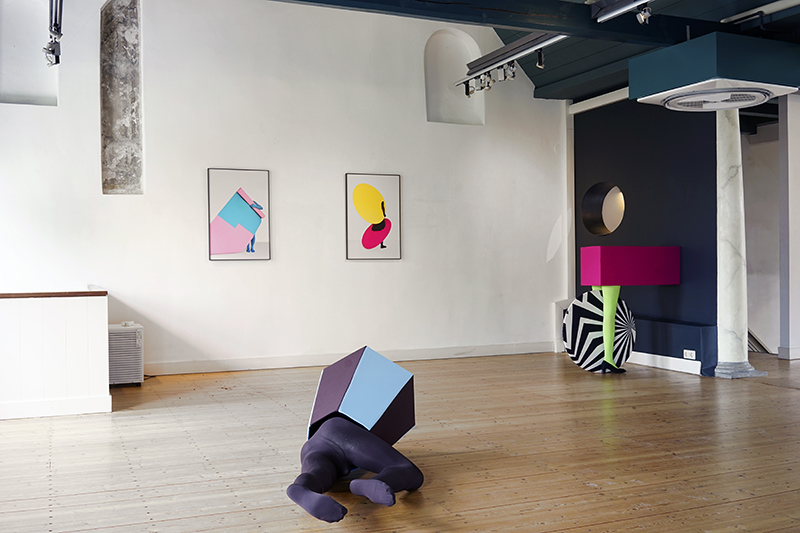 Naast foto's zijn er ook driedimensionale objecten te zien, op basis van (delen van) etalagepoppen. In de foto's zijn knipogen naar het werk van Daniel Buren, Sol LeWitt en Ellsworth Kelly niet te missen; in de objecten zien we ook een vleugje Memphis.
In The Shadow Of Happiness
Out Of Shape
In de museumtuin: Shapeshifter
Lazy Days
Vals Plat is te zien t/m 1 september. Op 11, 18 en 25 juni om 14.00 uur zijn er speciale meet & greet-de-kunstenaar-middagen.