History Of The World Part I, Mel Brooks, 1981
Een verstandig mens viert zijn vakantie tijdens een hittegolf on ice.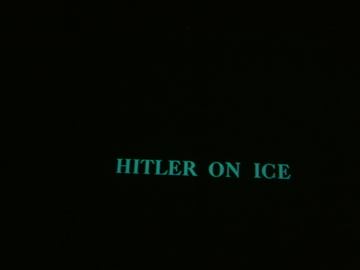 De kerstman neemt een duik ter verkoeling. Het water wijkt prompt.
Zeven nonnen op z'n kop op een kandelaar, dat brengt helemaal geen verkoeling.
10.000 talmoedische mijlen onder zee??
Een zeshoekige battle-star, voorzien van de juiste blauw-witte striping.