Absoluut hoogtepunt, The day I didn't turn with the world, een van de Cold Works van Guido van der Werve
Een beeldverslag met kanttekening: videowerk laat zich nog lastiger fotograferen.
Open Ateliers Rijksakademie 1 en 2 december 2007.
Mounit Fatmi, Mondrian Forrest
Installatie Sookoon Ang
Installatie Marcel Pinas
Mes compagnons de galère, mes compagnons d'infortune, Vincent Olinet
Chinoiserie, 'Leeuw' met draaiende kop beamt concertfilm, Vika Mitrichenka en Maxim Tyminko.
Knipselcarousel van Karen Sargsyan
Hoogtepunt II: Nicoline van Harskamp, Freedomism, Live reading.
Jacup Ferri
A monster of Loch Ness feelings, Valérie Mannaerts
Schilderijen Pere Llobera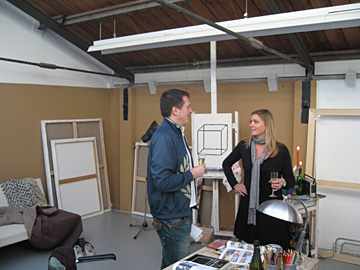 Juan Stefano Vidal, totaalconcept GTST op de Rijks.
Geirthrudur Finnbogadóttir Hjörvar
Inge Beeftink met foto's van schilderijen en modderdorp.nl
Potloodtekeningen van Michaela Frühwirth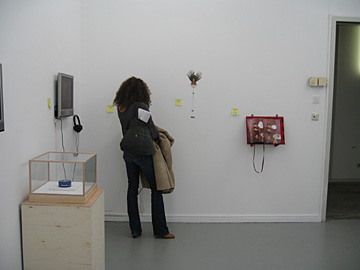 Mounira al Sohl
Hoogtepunt II schilderijen van Aukje Koks
Schilderijen van Tala Madani
Schilderijen van Micha Patiniott
Niet gefotografeerd hoogtepunt: de video's van Marianne Flotron