Bronzen bewakingscamera, Niels Post, Het Wilde Weten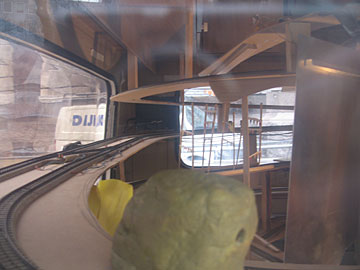 Buiten bouwen, binnen beamen. Trein met camerette rijdt over modelspoor door caravan.
Een project van K3 Project Space, Zwitserland.
Bij The Centre of Attention uit London een keur aan artiesten te keus:
"Having gained entrance to this privileged art viewing operation you will be seated in the calm and reflective environment provided by the Centre of Attention and able to select from a catalogue of our artists the works you wish to examine further before purchase."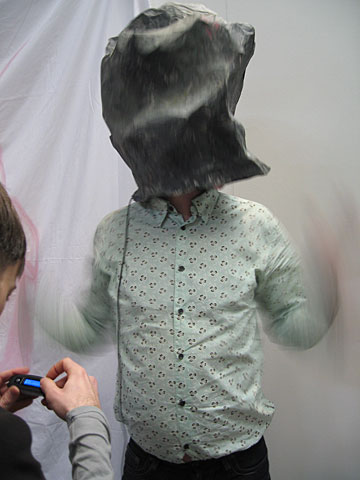 Jeroen Bosch met een muts Markus Vater op.
Werk in stock (be prepared):
thecentreofattention.org/exhibitions/projector.html
Performance Kim Zieschang bij de stand van Het Wilde Weten donderdag 7 februari 14:00 uur