Ondertussen gisteren: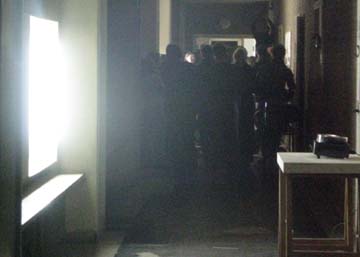 ..in a series of presentations Renée Kool, Marie-Sarah Simon, Maurice Bogaert, and others present the 'What If…?' of their work, plus a selection of films.
Een kleine maar stampenddrukke bad-event bij bad
Renée Kool bekijkt het werk van Renée Kool, een videowerk met Renée Kool in gesprek met bewoners van wijk Overvecht over vroeger en hoe mooi het allemaal niet was en is in wijk Overvecht.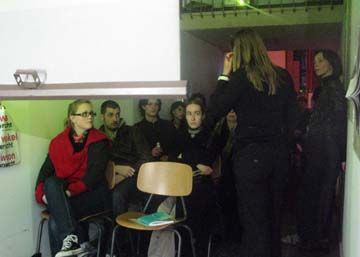 Renée Kool vertelt over het mooie vroeger van Overvecht, of schreef ik dat al.
Maurice Bogaert over voorstel voor een varend eiland, bestemd voor "van elk mens twee".
Even een kleine versnapering tussendoor. Wat door moet gaan voor de bar, gefotografeerd vanuit het atelier van alleskunstenaar Abner Preis.
Marie-Sarah Simon diaprojecteert de sterren vanaf de straat gezien de ruimte in.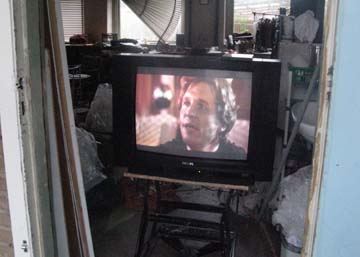 En geen siencefiction thema zonder de all time klassieker Tron in een voor de gelegendheid tot videolounge omgetoverd atelier van de ceremoniemeester van de avond, Karin Arink. "Tell them jeff!"