Videobeelden van Wang Gongxin met daarachter een TL tank van Li SongSong.
China jaar in het Groninger Museum, onder de noemer Go China! diverse tentoonstellingen waarvan de laatste t/m 23 november a.s. te zien is.
Li SongSong, Tank 2005-2008.
Shi Jinsong, Short pine trees, 2007.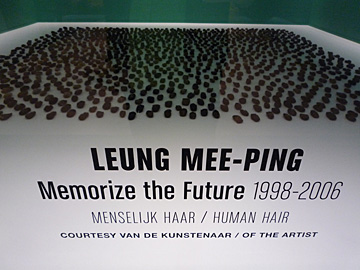 Liu Jianhua, Yiwu survey, 2006-2007.
Weng Fen (Weng Peijun), Accumulatin egg projects – Weng Peijun's terrific new world, 2005.
Jin Shan, Desperate pee, 2007.
Zhuang Hui, Mao, 2007.
Miao Xiaochun, Surplus, 2007.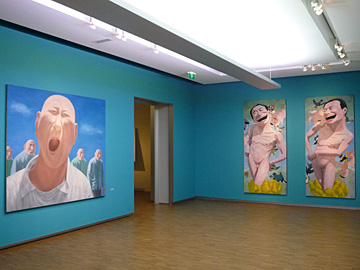 Fang Lijun, Serie 2 no 2, 1991-1992 (links).
Yue Minjun, Phoenix is the king of brids, 1995 en Boattrip, 1994 .
Zhang Xiaogang, Big family no 9, 1997 en Big family no 3, 1996.
Yang Shaobin, Circumstances, 1995.