Walter van Beirendonck op de Boijmans ArtTube
Niels Post is beeldend kunstenaar en actief als mede-oprichter van Trendbeheer.com. Hij is opgeleid aan de AKI in Enschede en het San Francisco Art Institute. Zijn werk is wereldwijd te zien geweest op videofestivals, tentoonstellingen en als zelfinitiatief in de openbare ruimte. Spam, computer gegenereerde tekst die niemand wil maar die overal opduikt, vormt de laatste jaren het basismateriaal van zijn beroepspraktijk. Post gebruikt het voor interventies op leegstaande winkelramen, wandsculpturen en ruimtevullende installaties.
Related Articles
"To tune the tree I picked a fundamental note and tuned the twigs by trimming them with a pencil sharpener." DiegoStocco.com
Met de heren van Gelitin bij Cool Hunting.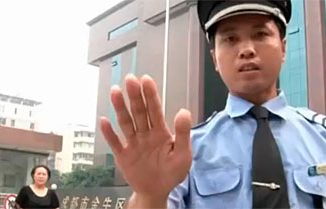 Herken ze alle 300 of laat u meevoeren door de [knip/plak] bewegende plaatjes story van GEN IP. "Filmography 2012…packing a stunning 300 movies that released in 2012 into a 7 minute clip." vimeo.com/55810363 (Youtube na [Meer…]
1 Comment
ik hoor altijd 8-bit muziek als ik hem hoor spreken. grappige man.