Galerie Josine Bokhoven is niet groot en het is dan ook geen wonder dat het aardig vulde voor een bijzondere expositie van een kunstenaarsechtpaar dat 60 geleden in het huwelijk trad:  beeldhouwer Anthony Caro en schilderes Sheila Girling.
In aanwezigheid van beide kunstenaars opende Josine Bokhoven.
Anthony Caro.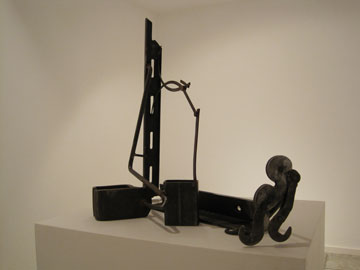 Sheila Girling: 'Tony and I were delighted to be invited by Josine to show together in her gallery. The works she has chosen complement each other. Although we work independently, we make daily visits to each others studios and our works in different mediums have similar aims.'
Sheila Girling.