Kopenhagen, wat een stad, ultra fietsvriendelijk soort Berlijn aan de Baltische Zee. Een vertraagd verslag.
(een bericht van Erosie)
Oerhollands constructivisme van Graphic Surgery.
Roa gaat hoog..en snel.
Jon Fox bij de sympathieke Mohs Gallery.
Ondertussen bij V1 (propaganda, maar van wat ook al weer, ik was het spoor compleet bijster, clichés per strekkende meter )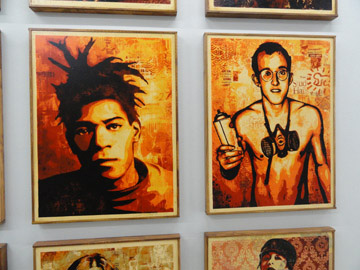 Maar het verkoopt als een malle!
Dan maar wat echte streetart, Steve Powers doet een schetsvelletje uit de losse pols.
Met om de hoek nog een mooie vorm van straatkunst.
en weer om de hoek een iets minder mooie vorm van straatkunst, straight from da Bronx.
En iets verderop een lokale variant op dit thema.
Over lokale varianten gesproken, Obey Tandjestuffen.
Met om de hoek..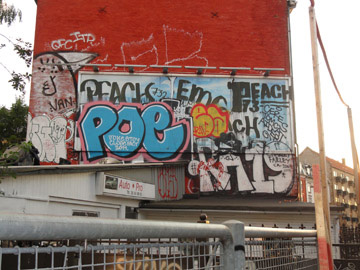 en als aflsuiter een mooi gesamstkunstwerk op billboard.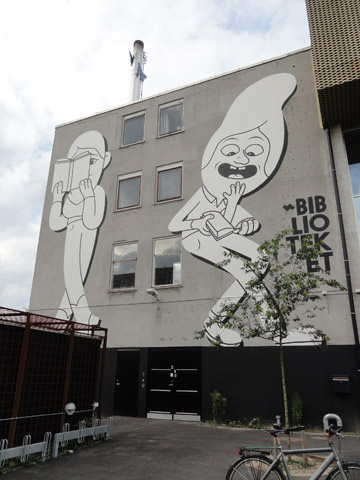 Lokale held Husk Mit Navn doet de bibliotheek.
En om de hoek nog een wandje met ondergetekende.
Noorse rouwvlag (het is al weer een tijdje geleden)
En natuurlijk even langs bij Christiania, en vooral achterom is het goed toeven..in je UFO.
Ook goed toeven was het bij Hollands toptalent Dave 2562 Huismans met een kneiter van een liveset.
Om maar te zwijgen van een bezoekje aan Louisiana, topmuseum van weleer met een denderende all out architectuur expo LIVING Frontiers of Architecture III-IV.
Treffend verhaal over de Hollandse huizenmarkt.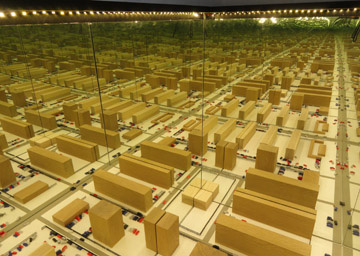 En meters aan maquettes.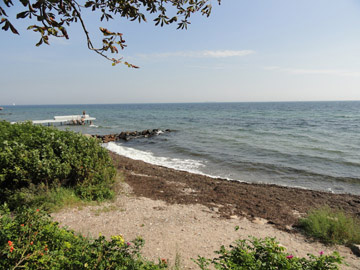 Ja wrijf het er maar in, met een deurtje naar buiten, trappetje af sta je opeens aan de rand van het water, met aan de overkant Zweden. Dat is wel wat anders dan de Dommel naast het Van Abbe!
Yayoi Kusama's Gleaming Light of the Soul.
Briljantje van Jordi Colomer.
Ai Weiwei Studio & Herzog/de Meuron
Must see Koolhaas Houselife.
Kids corner
David Hockney doet de iPad.
Serra in de fantastische tuin.
Henry Moore meets Arne Quinze
Richard Long, Peter Doig en Hockney.

Sam Taylor Wood
Med kærlig hilsen!