Gaat wonderschoon samen – een duo als waren ze zo geboren. Toch had ik graag een solo van Ties Ten Bosch gezien, ze hebben inhoudelijk niets met elkaar uit te staan. Vrolijke kleuren Mike Ottink in ontmoeting met Ties' meer conceptuele abstractie maken een meer esthetisch schouwspel. Ook leuk overigens. Maar het mist pointe en bite.
franktaal.nl/expositie/show/reverse_causality___mike_ottink___ties_ten_bosch.html
De mooiste hoek met centraal Ties' remains (after Qiu Zhijie) uit Witte de With geroofd van verse context voorzien.
Hondsmoeilijk werk met krabbelschrift "ready made" netjes net leesbaar. Verschrikkelijk mislukt of juist buitengemeen prikkelend? Ik gooi het op het eerste – denk ik. In ieder geval het meest fascinerende werk.
Mike Ottink – Lowering entropy
Ties Ten Bosch – Remains after Angela Bullock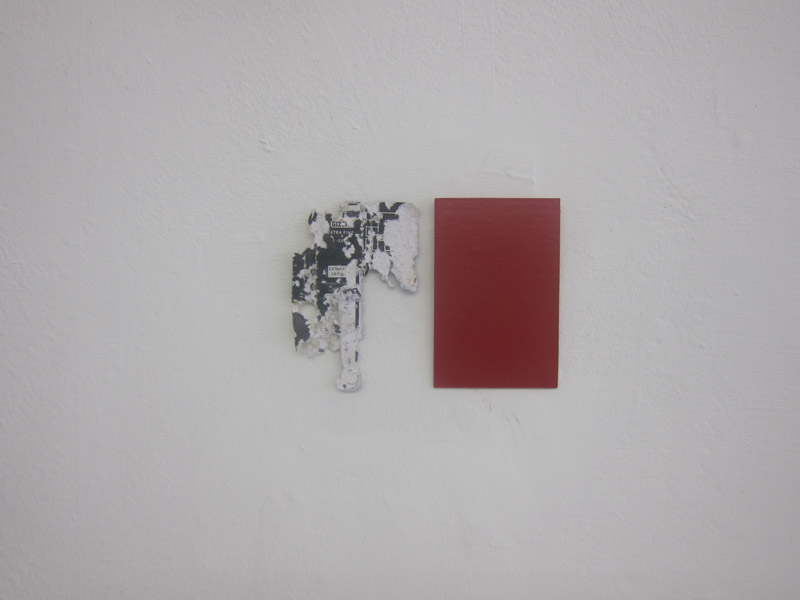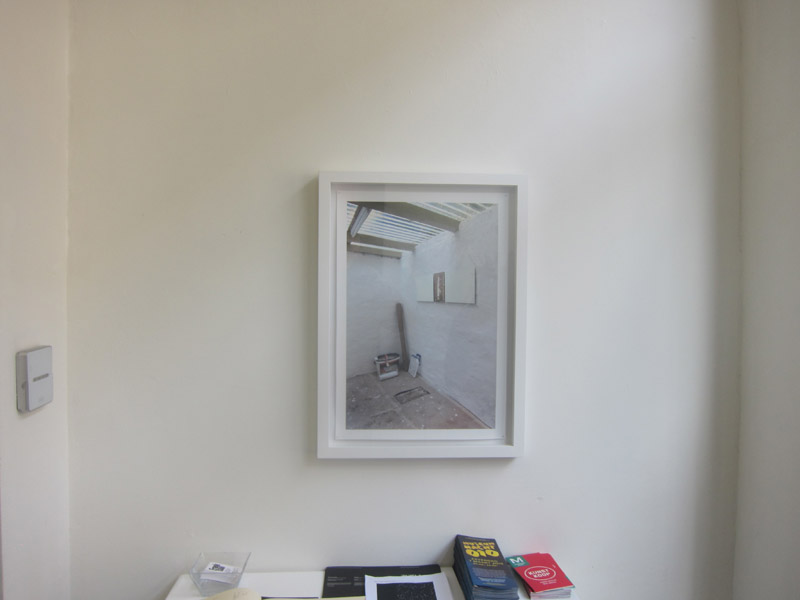 Mooiste werk Ottink – een reusachtige Moleskine volgeschilderd.
Nog tot 27-3.
franktaal.nl/expositie/show/reverse_causality___mike_ottink___ties_ten_bosch.html