Alles plooit zich schijnbaar gemakkelijk in de industriele hal. Met het werk van Thijs Ebbe Fokkens, Frank Havermans binnen en Wineke Gartz en Zoro Feigl buiten als persoonlijke favorieten. (Be sure to watch de meegeleverde video onderaan dit bericht.) En Niek Kemps ja die leeft ook nog: hoogtepuntje. En met wonderschone videotoppers in de Krijn de Koning verdiep boven als gemakkelijke toegift opnieuw aanrader voor het gehele gezin; nog slechts twee weken. Zondag met de middag van Thijs Ebbe Fokkens en Arjen Boerstra.
(Opbouw/eerder bericht over de artists in residence van Dordtyart van Johan Nieuwenhuize alhier.)
Frank Havermans met inklim.
Iets technisch dat draait van Marnix de Nijs.
Ingewikkelde klok van Arjen Boerstra.
Geluidskamer Virginie Dubois
Prachtsculptuur Vera Galis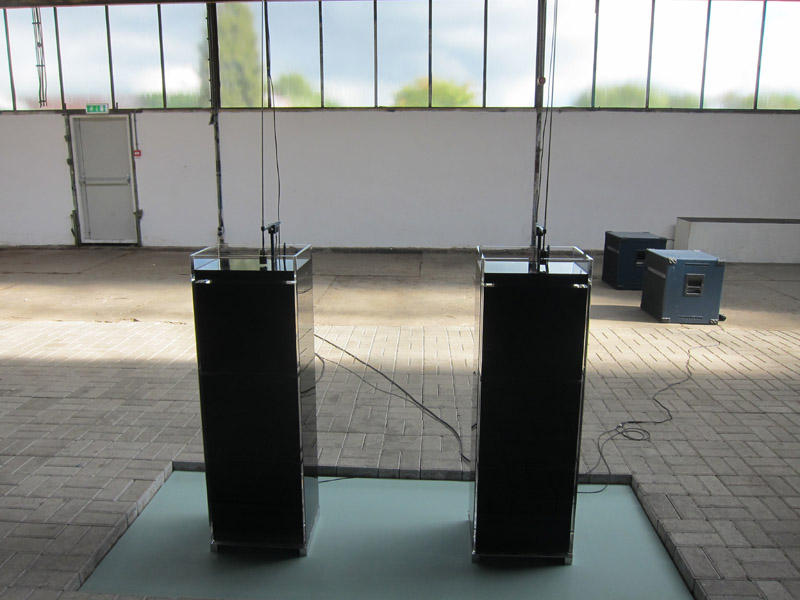 Iets met geluid Julien Grossmann
Thijs Ebbe Fokkens sculptuur met een dak.
Van boven bezien.
Nog een Vera Galis.
Wow – persoonlijk hoogtepunt dit volledig onbegrijpelijke werk van Niek Kemps, topper van toen maar klaarblijkelijk stil going strong. Geen idee overigens of het een geslaagd werk is: lekker fragwurdig en kennelijk uit de maat.
Pixelstress de wereld door met een gigantische trackball; Marnix de Nijs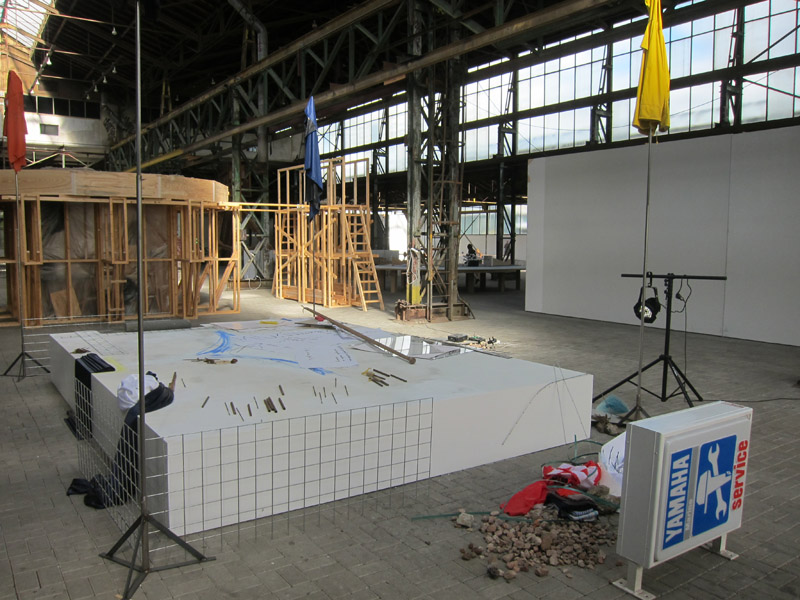 Speeltuin Wineke Gartz
Meditatietuin Wineke Gartz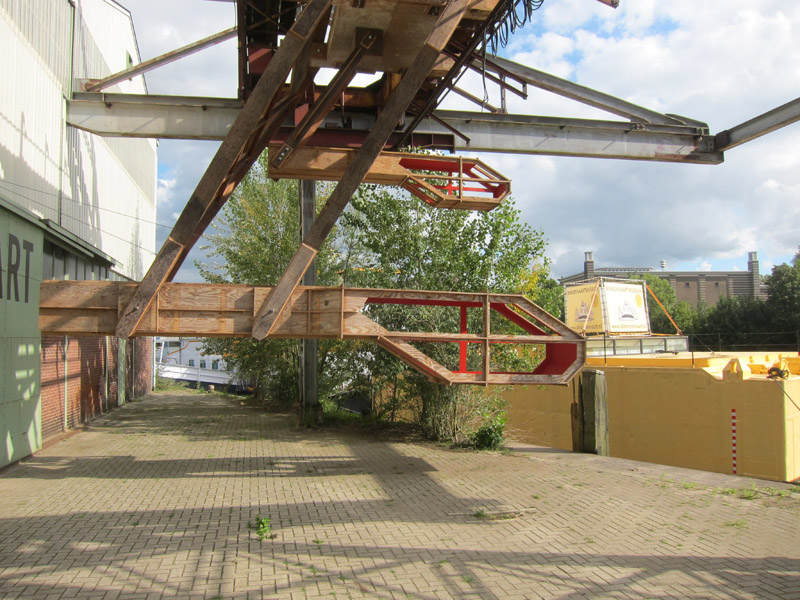 Frank Havermans
//klik:// youtu.be/Y5L2HE-4ZMM
Hydra Zoro Feigl; op zijn best stiekem geplaatst in elke vijverrijke beeldentuin van formaat.
Serieus leuk om naartoe te gaan, nog tot 15 oktober.
En met noot:
De bovenverdiep herbergt een fijn staaltje greatest hits aan videowerk. Jeroen Offerman's Stairway at St.Paul's – stairway to heaven achterstekop gezongen en zijn clip weerom achterstevorenuit gedraaid zodat alles weer normaal klinkt vat u hem – die clip is door de youtubes wegens auteursrechtenschending offline gehaald. Hoe dom kun je copyright hebben. Maar ook (ondermeer) Lernert & Sanders chocoladehaas, Douwe Dijkstra's animatieoorlog, Pilvi Takala's fopsneeuwwitje zijn te zien bij Dortdyart en dat is een feest.
Alles hier.