"In Eindhoven we have an Atomium too, but there are almost no balls left"
Combopostje uit het verre zuiden, van Noord Brabant naar Zuid Brabant, vorige week openden vlak achter elkaar Visual Blues van Steve Powers bij Alice Brussel en Small Gestures in de nieuwe MU te Eindhoven.
(een bericht van E.rosie)
Rauw en direct, zijn lijnen zijn als zijn woorden, recht voor zijn raap.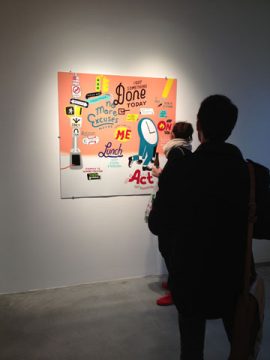 Kost wat maar dan heb je ook wat
Alle dertien goed, Daily Metaltations, enamel on metal.
…en een toegift op de stoep.
Pareltje onderweg (kunstenaar onbekend).
Brussel haute cuisine; mitraillette merguez andalouze.
Door naar de MU, nieuwe (extra) ruimte, 15 jaar op de teller, tijd voor feest. Jasper van Es lijkt tevreden!
Visuals van Stephen Neasden Smith, Piro achter de wheels of steel.
En feest werd het; de biertrui wordt het helemaal deze zomer.
De nieuwe ruimte vol met verborgen kunst; een bescheiden maar zeer geslaagde manier om het publiek kennis te laten maken met het nieuwe broertje (zusje) van de MU. Op zoek naar de net echte nep pilaar van Cayetano Ferrer!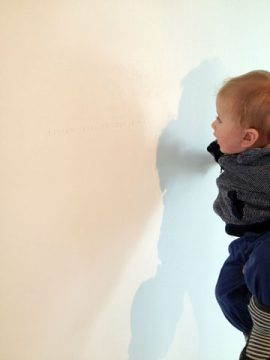 Oh! Gevonden; Navid Nuur, net pasen hier!
Simon Kentgens' sleutelwerk.
Brad Downey boort er op los.
Van ondergetekende.
Bijtwerk van Ivan Argote.
Mars needs women; Mathieu Tremblin.
En nog veel meer!
Mu.nl/nl/exhibitions/now/small-gestures/
Mu.nl/nl/exhibitions/now/do-it/
Alicebxl.com/en/exhibitions/exhibition/visual-blues/